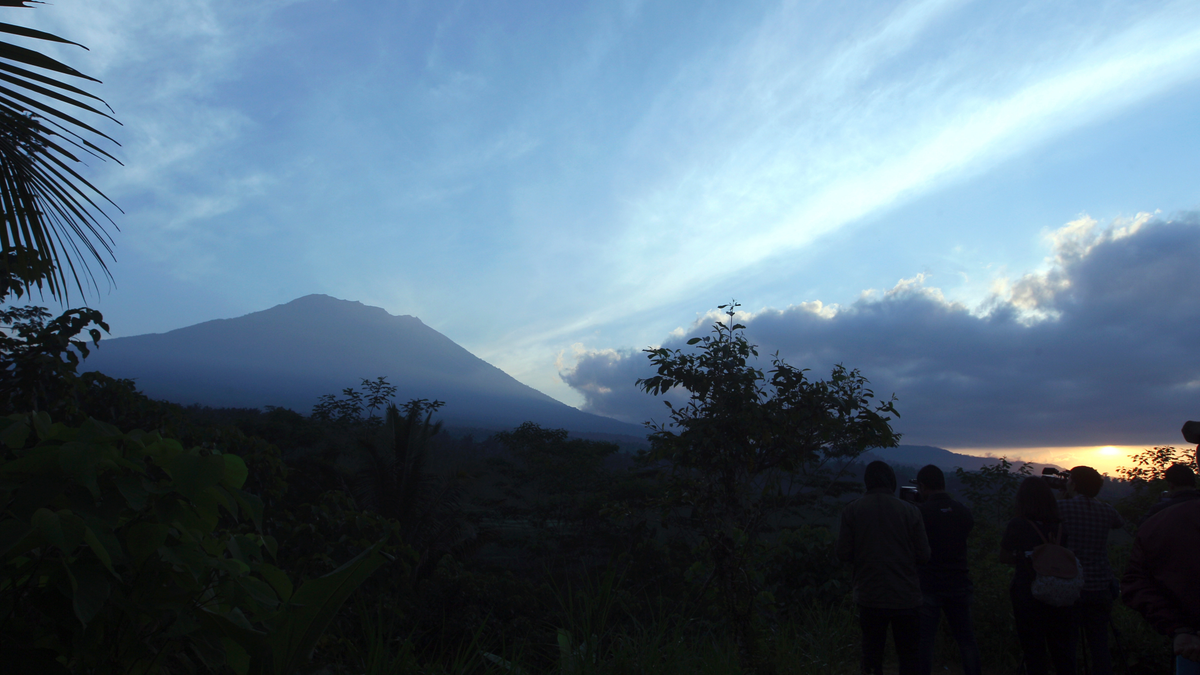 BALI, Indonesia – The Latest on an active volcano on Indonesia's tourist island of Bali (all times local):
3:55 p.m.
Warnings that Bali's volcano will erupt have sparked an exodus of people and another challenge: what to do with thousands of cows left behind by villagers.
National Disaster Mitigation Agency estimates 30,000 head of cattle are in the danger zone around Mount Agung. About a third, or 10,000 cows, have either been sold by those fleeing or taken with them.
Villager Wayan Merta, who lived just 6 kilometers (4 miles) from the crater, said he sold his family's cattle "because we thought it was better than leaving them there for nothing."
Local animal husbandry officials are attempting to evacuate the rest but it's slow going partly because of the limited number of trucks available and have removed only about 1,400 so far.
They also need a huge amount of feed: about 1,200 tons of dry feed a month on top of grazing.