The Latest: Snow causes major disruption across Britain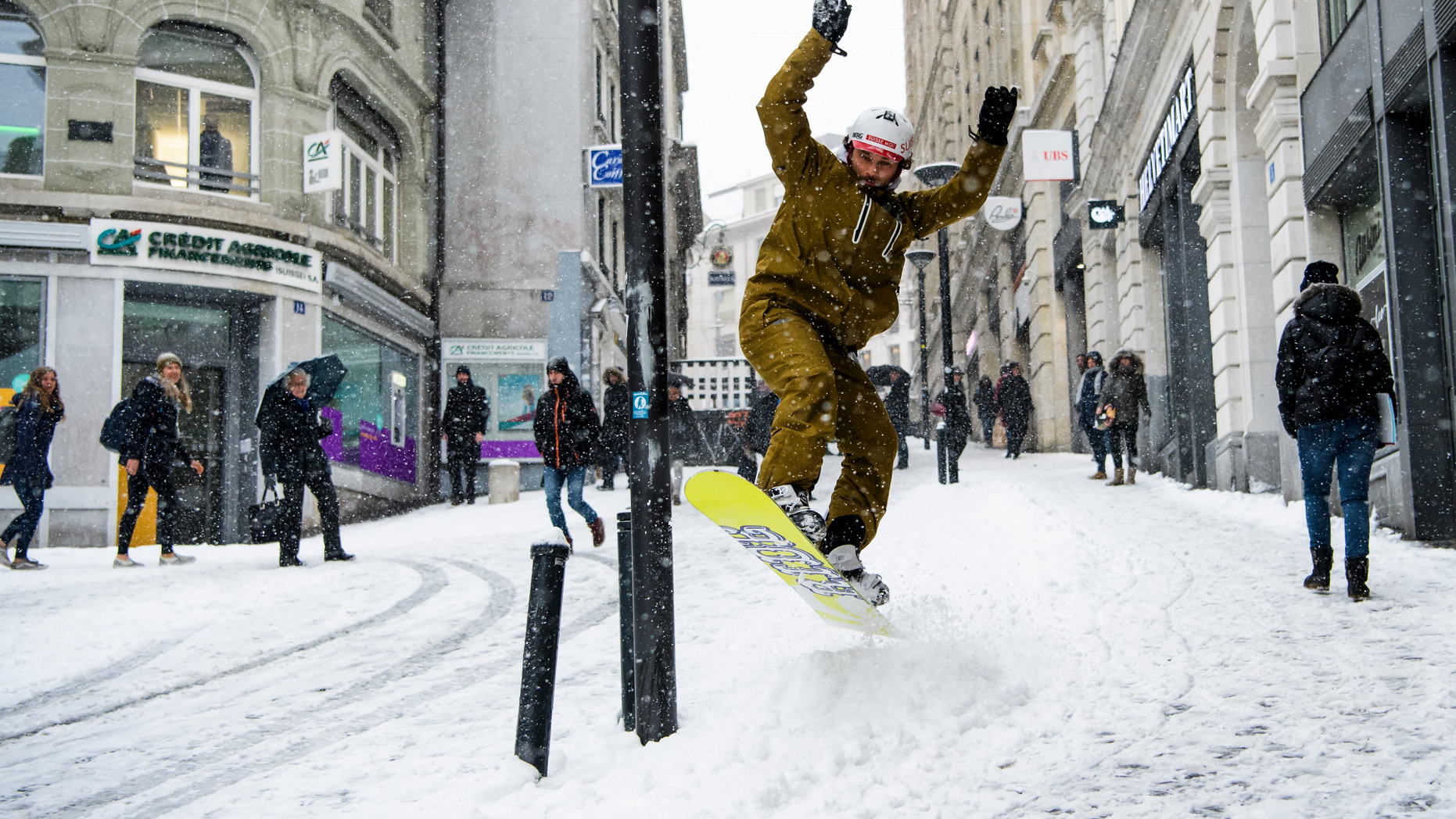 GENEVA – The Latest on the wintry weather hitting Europe (all times local):
11:15 a.m.
Roads and airports across large chunks of Britain are closed as snow and wind wreak havoc with travel plans.
Hundreds of drivers were trapped in their cars overnight in Scotland, where authorities said everyone except emergency-services workers should stay off the roads. The snow shut Glasgow and Edinburgh airports, and there are cancellations at Heathrow and other airports in England.
Police in the county of Lincolnshire in eastern England say most roads there are impassable, with as much as 2 feet (60 centimeters) of snow in rural areas.
Several people have died across Europe as the continent endures unusually cold late-winter weather. The fatalities include a man in his 60s who was pronounced dead after being pulled from a frozen lake in London on Wednesday, the ambulance service said.
Forecasters say a new storm is due to bring blizzards, freezing rain and thunderstorms to Ireland, southwestern England and Wales on Thursday.
___
10 a.m.
Unusual snow in parts of France has disrupted flights, stranded drivers on highways and caused school closures.
The state meteorological agency put about half the country on alert Thursday for dangerous levels of snow, ice, floods or strong winds.
Snow blanketed Paris and the surrounding region, and authorities urged Paris commuters to leave their cars at home because of dangerous conditions.
The snowfall stretched across a swath of northern France and also reached as far south as Montpellier near the Mediterranean. Airports in Montpellier and the Atlantic beach resort of Biarritz were among those seeing disruptions because of the snow.
Television broadcast images of people trapped in their cars on snow-covered highways in the area, where snow is extremely rare.
___
8:55 a.m.
Geneva's airport has been closed "until further notice" after the Swiss city was blanketed by snowfall overnight.
The airport's website says passengers should stay away for the time being and recommends they check with their airlines to see if their flights are still scheduled for departure.
Airport spokesman Sebastien Leprat said initial targets to re-open around 9 a.m. (0800GMT) had been pushed back by one hour, and that no formal decision had been made to resume traffic.
He said tricky weather conditions across Europe could cause extended delays.
Meteorologist Dominique Stussi of national weather service MeteoSuisse said 13 centimeters (about 5 inches) fell over a three-hour period in the early morning.