The Latest: Russia says it still supports Syria peace talks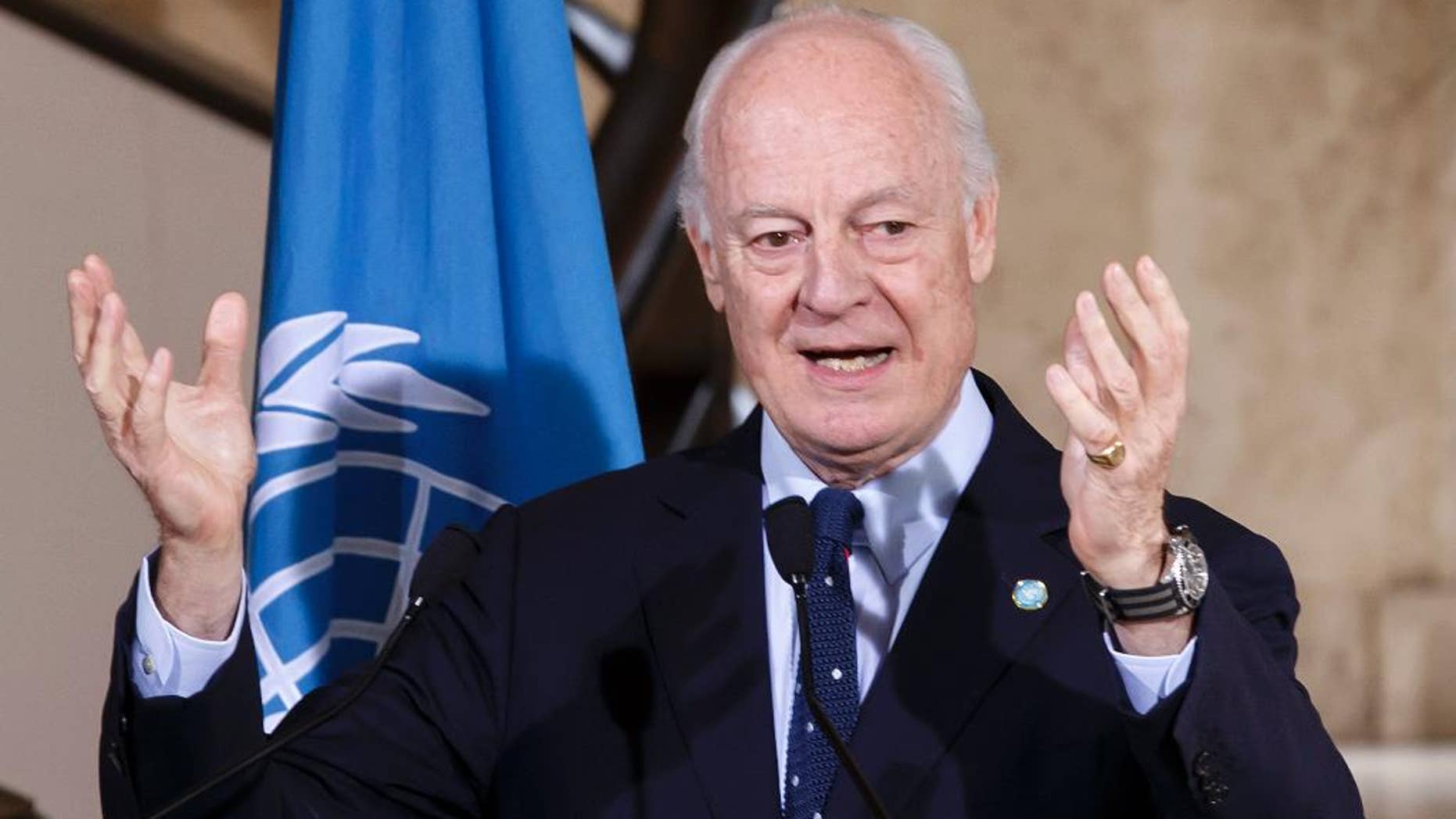 BEIRUT – The Latest on the conflict in Syria as escalating violence in the north has prompted opposition representatives to suspend participation in U.N.-sponsored peace talks (all times local):
1:15 p.m.
The Kremlin spokesman says Russia will continue to support further talks in Geneva.
During a conference call on Tuesday with journalists, Dmitry Peskov reaffirmed Russia's support for embattled Syrian President Bashar Assad and said Russia would continue to oppose terrorist groups.
Peskov would not confirm reports that President Putin had recently sent Assad a telegram.
According to Peskov, President Putin, when speaking to U.S. President Barack Obama yesterday, stressed the need to continue dialogue and maintain the current U.S.-Russia brokered ceasefire.
___
12:45 a.m.
Syrian rebels and activists are reporting intensified fighting in the country's north and center, while a chief opposition negotiator says the conditions on the ground are not conducive to a political process.
The fighting in rural parts of the northern Latakia province, a government stronghold, and in the central Hama and Homs provinces Tuesday comes a day after the Syrian opposition said it is pausing its formal participation in the Geneva talks because of what it said were hundreds of government violations of a cease-fire agreement over two months.
Riad Hijab, the head of the Syrian opposition coalition, said on his Twitter account that government and allied forces target residential areas. He said conditions on the ground are not "conducive" to go on with the political talks.