The Latest: OECD says new deal will help fight tax avoidance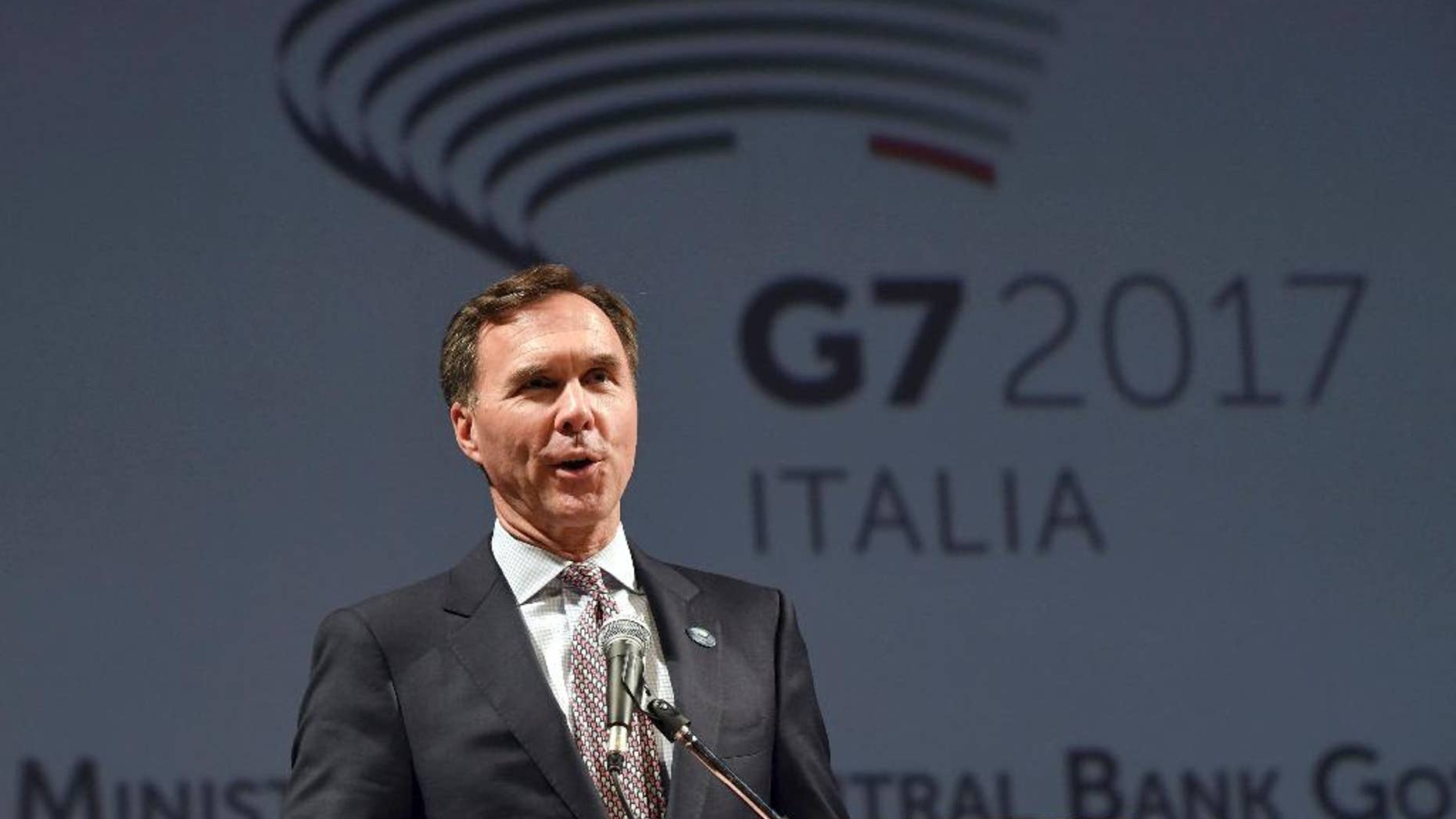 BARI, Italy – The Latest on the meeting of finance officials from the Group of Seven nations (all times local):
3:25 p.m.
The head of an international organization representing many advanced economies says that a new, multinational tax treaty will be of "massive consequence" in preventing big companies from avoiding taxes.
Angel Gurria, secretary-general of the Organisation for Economic Co-operation and Development, says the multilateral tax treaty negotiated among 100 countries will make it harder for multinationals to shift profits to low-tax countries. Many of those countries are expected to sign the final deal at a ceremony in in Paris on June 7.
The aim of the treaty is "helping countries collect what we believe is a fair share," Gurria told The Associated Press on Friday on the sidelines of a meeting of finance officials from the Group of Seven advanced economies.
Making sure big companies pay tax means less burden on "locally based middle class citizens" and small businesses which can't move their income among countries.
___
7:00 a.m.
Top finance officials from the Group of 7 advanced economies have gathered to hear about U.S. President Donald Trump's economic policies. They'll also look for ways to promote growth and combat terrorist financing and tax avoidance by major corporations.
The meeting in the southern Italian seaside town of Bari is to kick off Friday with a discussion of how to make economic growth benefit more people.
U.S. Treasury Secretary Steven Mnuchin is due to explain Trump's plans to cut business taxes and regulation, and explain Trump's push for what he considers more balanced trading relationships.
The meeting prepares the way for a summit of leaders in Taormina, Italy, on May 26-27. The G-7 includes Canada, France, Germany, Japan, Italy, the U.S., and U.K., with the EU also attending the meeting.
___
This story has been corrected to show that the summit in Taormina will be held May 26-27, not May 25-26.