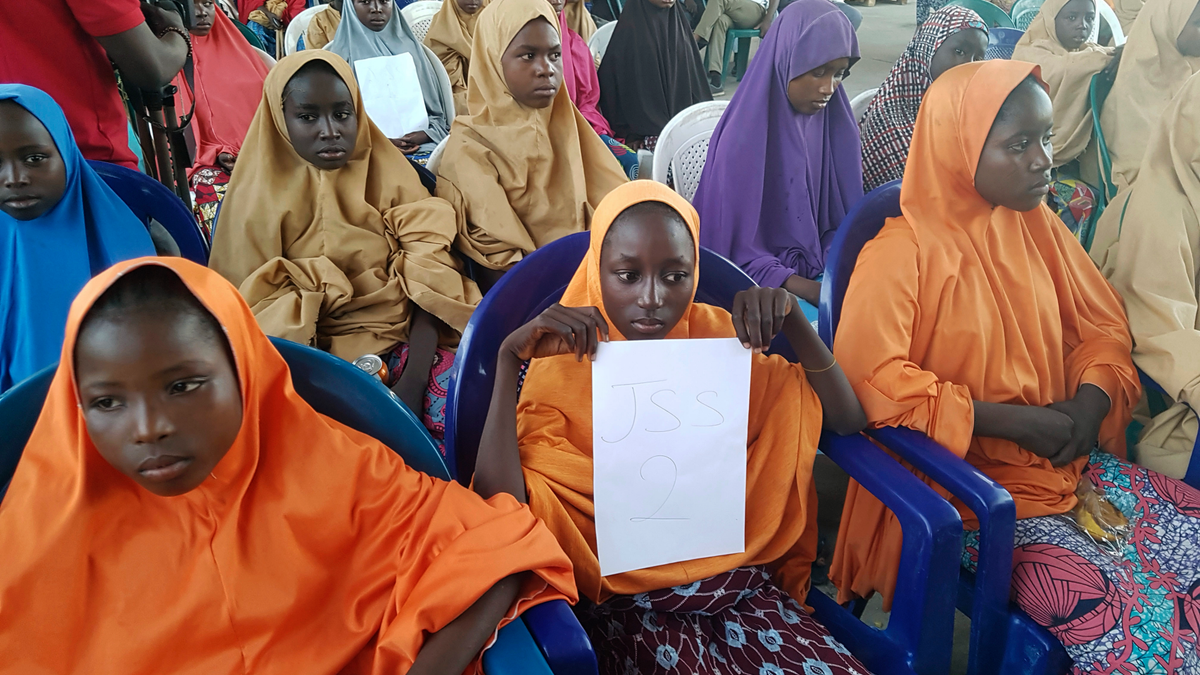 LAGOS, Nigeria – The Latest on mass abduction and release of Nigerian schoolgirls (all times local):
5:45 p.m.
Nigeria's president says the only schoolgirl remaining in Boko Haram captivity after the extremists released 104 classmates seized in a mass abduction "will not be abandoned."
President Muhammadu Buhari's statement calls Leah Sharibu "the only Dapchi schoolgirl still in captivity" — an indication that five girls still unaccounted for after Wednesday's release are dead. Freed girls have said the five died of injuries from the frightened stampede during the abduction a month ago.
Freed girls and parents have said Sharibu is Christian and still captive "because they want to convert her to Islam."
Buhari's statement says "true followers of Islam all over the world respect the injunction that there is no compulsion in religion."
___
4 p.m.
The father of one of the Nigerian schoolgirls still unaccounted for after Boko Haram extremists returned 104 girls from a mass abduction says he believes his daughter and others are dead and buried.
Inuwa Garba tells The Associated Press that friends of his daughter who were freed Wednesday told him the 16-year-old died from injuries in the stampede during the mass abduction a month ago.
"They told me five of the girls died and my daughter, who was among them, was the first to die," Garba says. The survivors told him the bodies were buried in the bush.
Nigeria's government has not commented on the fate of the six missing girls.
At least one of the freed girls has said a Christian classmate remained captive, while those released are Muslim.