The Latest: Germany: some Syrians won't get full asylum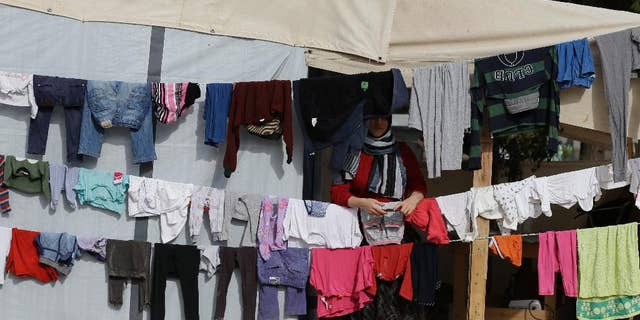 ROME – The Latest on the flow of migrants into Europe (all times local):
4:30 p.m.
A German state court says authorities are entitled to grant Syrians a form of protection that falls short of full asylum, a decision that goes against rulings by several lower courts.
Germany's government resumed closer checks of Syrians' claims this year after a large influx of newcomers in 2015, and decided that migrants granted "subsidiary protection," short of formal asylum, wouldn't be allowed to bring relatives to join them for two years.
Some 94,000 Syrians have been granted that status. Many have sued successfully for more generous treatment.
However, Schleswig-Holstein state's upper administrative court ruled Wednesday that Syrians who can't show that they were personally persecuted aren't necessarily entitled to full asylum. It said there is no evidence that Syrian authorities automatically assume everyone who fled supports the opposition.
___
1:10 p.m.
Police in southern Italy and Germany have arrested 13 people, most of them Somalis, accused of transporting migrants who had arrived in Italy by sea to locations throughout Europe.
The arrests Wednesday, coordinated by anti-mafia prosecutors in Salerno, follow several similar investigations into the land-based trafficking networks that have sprung up amid Europe's migrant crisis.
Eurojust, the EU's judicial cooperation agency, said the investigation began in 2015 after 545 Somali migrants were rescued at sea and brought to Salerno. Telephone intercepts indicated they had contacts with Europe-based traffickers who could get them to their ultimate destinations in Germany, Austria, Sweden, Belgium and the Netherlands.
The alleged ring-leader was a German citizen of Somali origin who was picked up in Germany, Eurojust said.
The suspects are also accused of harassment and inhuman treatment since some migrants had scabies.