The Latest: Germany: Russian pause in Syria not enough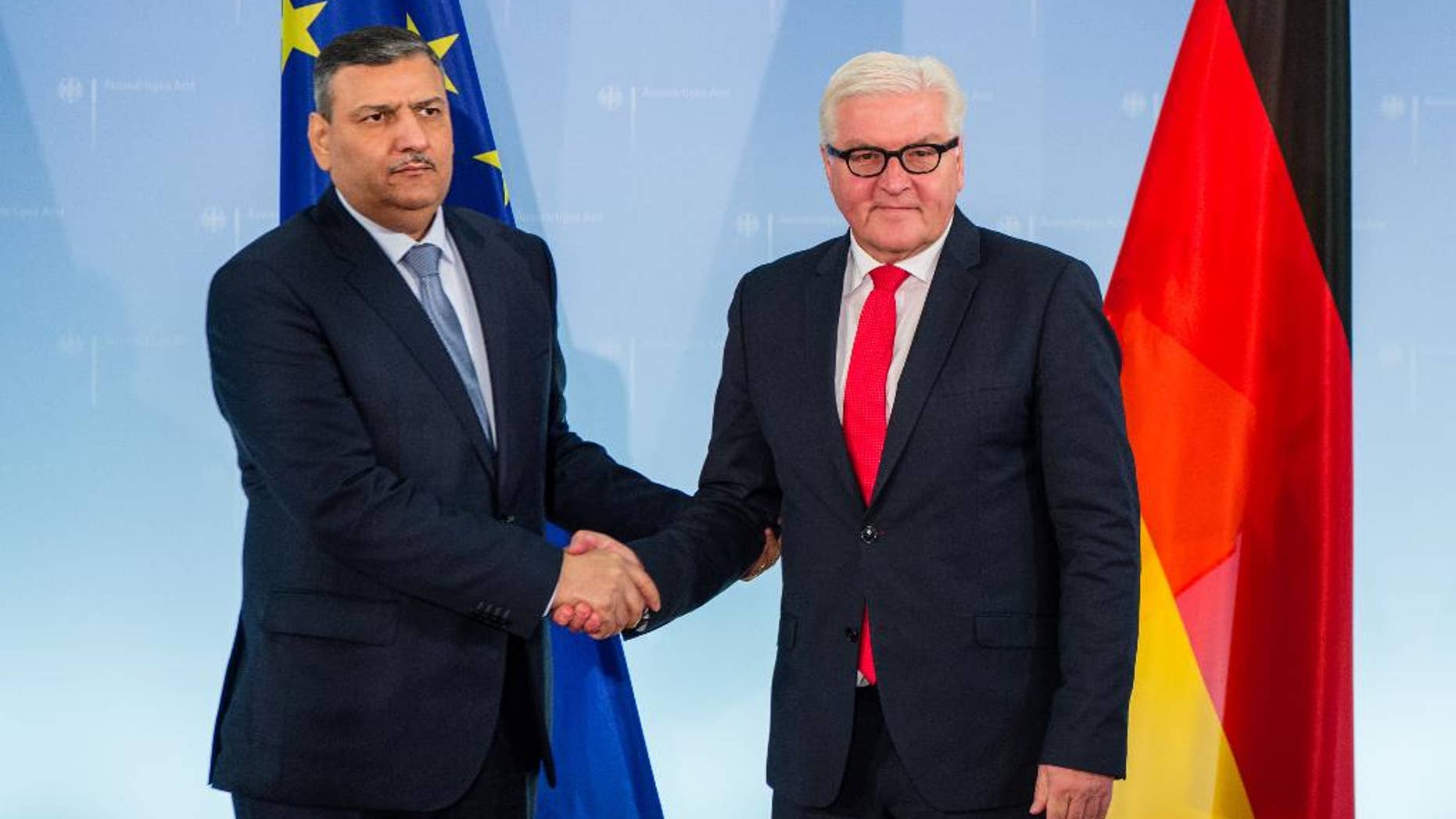 BEIRUT – The Latest on the conflict in Syria (all times local):
2:50 p.m.
Germany's foreign minister says a new Russian offer of a unilateral pause in fighting in Aleppo on Friday is "far from enough" either to evacuate the sick or to bring humanitarian supplies into the city.
Russian President Vladimir Putin has ordered his forces to open humanitarian corridors to eastern Aleppo Friday, along with two routes for rebels to leave the city.
German Foreign Minister Frank-Walter Steinmeier criticized the shortness of the pause after a meeting in Berlin Thursday with Riad Hijab, head of the Syrian opposition's High Negotiations Committee.
Steinmeier says it's important to ensure that the upcoming change of U.S. administrations doesn't result in a vacuum, adding that "we now urgently need a new impetus for talks between Moscow and Washington, but also the regional actors."
___
2:45 p.m.
A Russian lawmaker says that if Syrian rebels do not leave the city of Aleppo by the end of a new pause in fighting, Russian and Syrian forces will "purge" the city.
Russian President Vladimir Putin offered a new unilateral pause in fighting in war-ravaged Aleppo on Wednesday, urging rebels to use it to leave the city's besieged eastern districts. The Syrian rebels dismissed Putin's initiative.
Senator Frants Klintsevich told the Interfax news agency on Thursday that a "purge will begin" if "there are no results" once the pause ends at 7 p.m. on Friday. Russian officials have not previously indicated what they intend to do when the pause expires.
The U.N. declined to use humanitarian corridors to access Aleppo when Russia first opened them two weeks ago, saying rebels and pro-government forces would not guarantee their safety.
___
12:40 p.m.
Syrian rebels say clashes have subsided between rival rebel factions in the city of Aleppo where the eastern, rebel-held districts face a looming assault by pro-government forces.
One rebel figure, Yasser al-Yousef of the Nour el-Din el-Zinki group, says his faction and the Fastaqim group have agreed to arbitration on Thursday following an eruption of fighting between their followers the previous day.
Fastaqim and al-Yousef's group are two of the largest rebel factions in Aleppo.
Al-Yousef said Fastaqim arrested one of its commanders during battle preparations in Aleppo after a rebel offensive launched last week to break the government's siege of the city's rebel neighborhoods.
Molhem Ekaidi, deputy commander of Fastaqim, accused Nour el-Din el-Zinki of attempting to "eradicate" his faction.