The Latest: Activists already express concern for Zimbabwe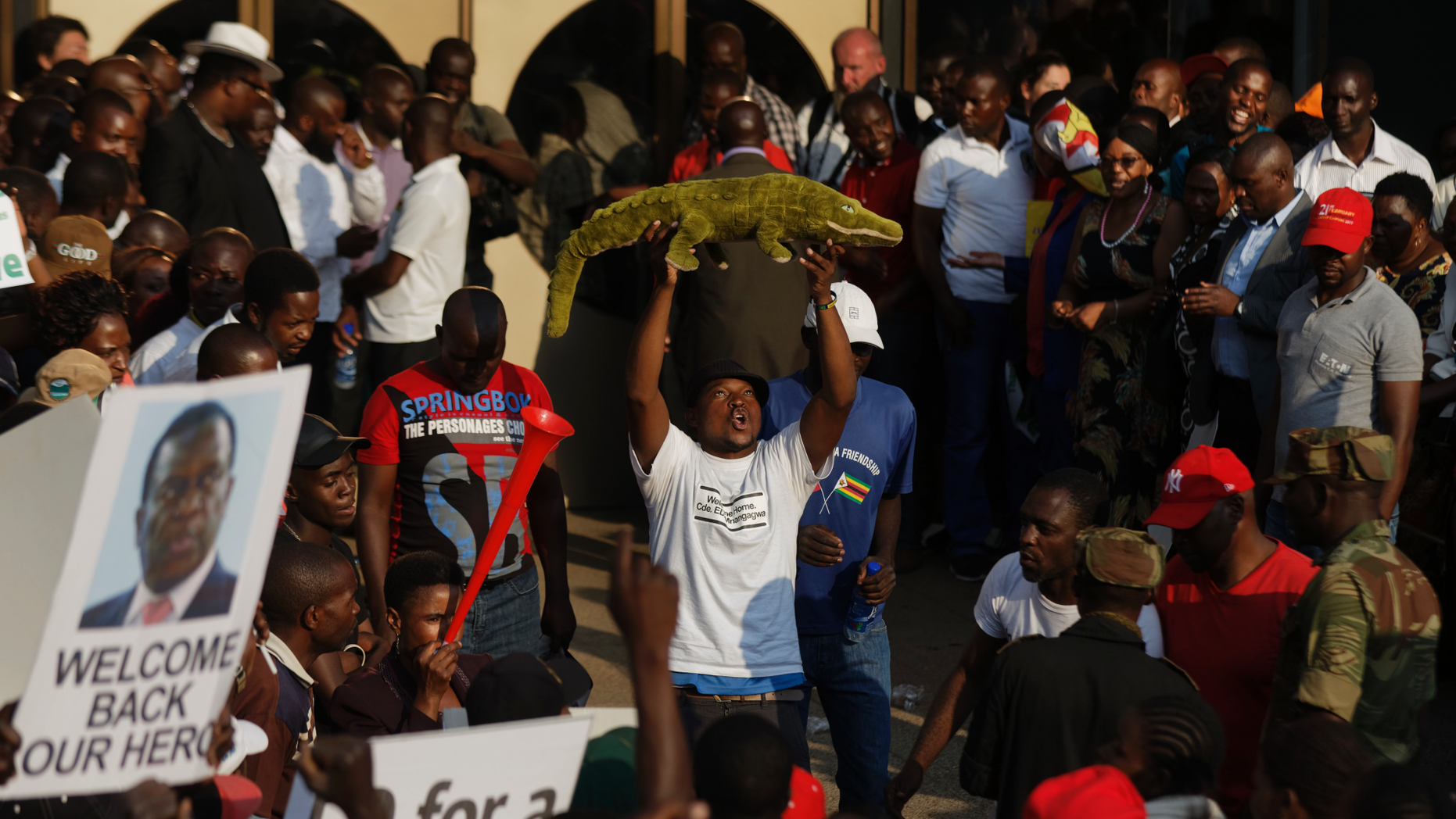 HARARE, Zimbabwe – The Latest on Zimbabwe's political turmoil (all times local):
11:15 a.m.
Activists and human rights groups are already expressing concerns as Zimbabwe's incoming leader is set to be sworn in on Friday.
The pastor who led large anti-government protests last year, Evan Mawarire, says Zimbabweans should let Emmerson Mnangagwa know that the country should be for everyone and not just the ruling party.
Mnangagwa in his first speech in his new role on Wednesday spoke about "working together," but he also recited slogans from the ruling ZANU-PF party.
Meanwhile, Human Rights Watch is urging Zimbabwe's military to publicly identify everyone detained after it swept in last week and took then-President Robert Mugabe under house arrest. The military has said it was targeting so-called "criminals" close to the first lady accused of hurting the economy.
___
8:40 a.m.
As Zimbabwe prepares to swear in a new leader after 37 years, attention is turning to the fate of Robert Mugabe and his wife.
The 93-year-old Mugabe, who resigned on Tuesday as lawmakers began impeaching him, has not been seen outside a few photographs since his stunning speech to the nation on Sunday night in which he defied calls to step down.
He is said to remain in the capital, Harare, with former first lady Grace but it is not clear under what terms. Some are wondering whether he has secured guarantees of protection, including immunity from prosecution.
Longtime deputy Emmerson Mnangagwa, fired by Mugabe earlier this month, is set to be sworn in Friday after making a triumphant return to the country. He greeted a cheering crowd Wednesday night.