The Latest: 23 killed in airstrikes on Damascus rebel suburb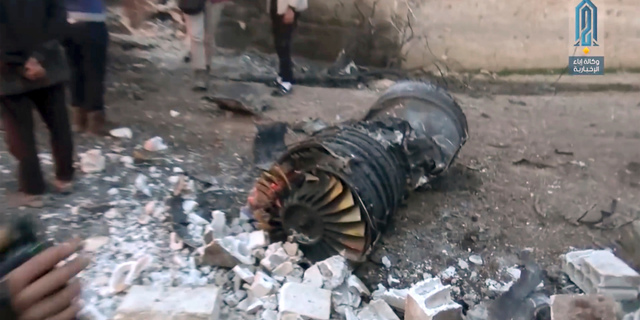 NEWYou can now listen to Fox News articles!
BEIRUT – The Latest on developments in Syria (all times local):
2:30 p.m.
Syrian activists say at least 23 civilians have been killed in intense government airstrikes on a rebel-held suburb near Damascus.
The Syrian Observatory for Human Rights says waves of airstrikes hit at least five neighborhoods in the Eastern Ghouta suburb, the only remaining rebel stronghold near the capital, Damascus.
The activist-run Ghouta Media Center also reported that 23 were killed. The Observatory says at least 70 have been wounded and that the number of casualties is likely to climb as rescuers operations are underway.
Among those killed was a rescue worker from the first-responders team known as White Helmets. The two groups say he died on duty in Arbeen, one of the neighborhoods hit by the airstrikes.
An estimated 400,000 residents live in Eastern Ghouta, besieged by Syrian government forces. ___
11:45 a.m.
Syrian activists say two hospitals have been hit amid a wave of airstrikes on opposition-held areas in the northwest province of Idlib, the largest remaining rebel stronghold in Syria.
The bombardment comes after rebels shot down a Russian fighter jet on Saturday.
The activist-run Edlib Media Center and the Britain-based Syrian Observatory for Human Rights say one of the bombed hospitals was in the town of Kafranbel. They say it was hit on Monday morning.
Also, a spokesman for the Syrian American Medical Society says a hospitals it operates was struck three times on Sunday night.
The spokesman, Mohamad Katoub, says the hospital is in the town of Maaret al-Numan and is no longer operational.
A hospital supported by Doctors Without Borders was damaged in an airstrike last Tuesday.