The late Boris Nemtsov, Edward Snowden among candidates for top European Union right prize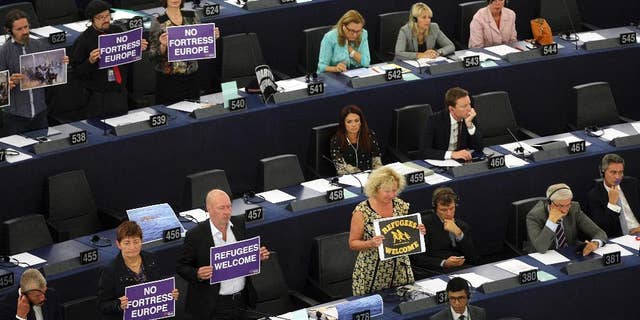 BRUSSELS – Assassinated Russian opposition leader Boris Nemtsov and leaker Edward Snowden are among the candidates later this month for the European Union's top human rights prize.
Nemtsov, a former deputy prime minister turned critic of Russian President Vladimir Putin, was assassinated Feb. 27, 2015, near the Kremlin.
With Russia relations already at a low, the EU legislature said that Nadezhda Savchenko, a Ukrainian pilot currently held in Russia, will also be among the eight candidates presented on Sep. 28 for the Sakharov Prize.
The nominees also include Snowden, the U.S. intelligence leaker who also was among the candidates two years ago.
Previous winners include Nobel Peace Prize laureates Aung San Suu Kyi and Nelson Mandela.