Thailand cave rescue boys thank rescuers, admit they are craving pork, rice and KFC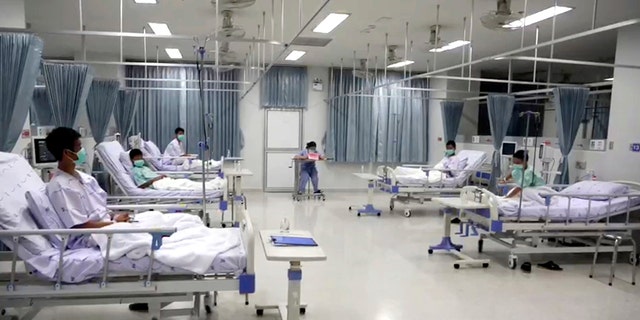 The 12 boys rescued from a flooded cave in Thailand are craving KFC's homestyle cooking, according to reports Saturday.
In a video played at a news conference Saturday, the boys showed little sign of their 18-day ordeal in the dark Tham Luang cave, sitting up in their hospital beds and thanking their rescuers.
They told an off-camera interviewer they can't wait to eat slow-cooked pork leg with steamed rice, fried crispy pork, roasted red pork, sushi, steak — and KFC.
"Hello, my name is Biw, I am fine," 14-year-old Ekarat Wongsukchan said. "I want to say thanks to everyone that worried."
BOYS MEANT TO STAY 1 HOUR IN CAVE, BUT OUTSIDE, RAINS BEGAN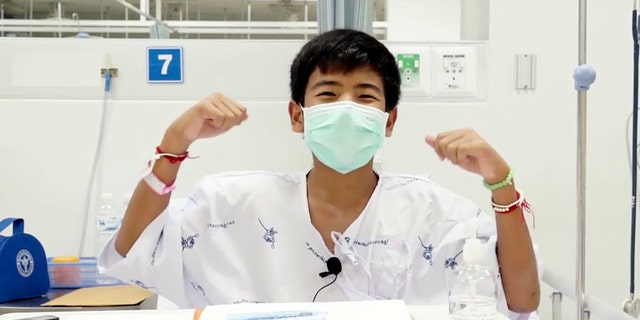 Public Health Minister Dr. Piyasakol Sakolsattayatorn, who led the news conference at Chiang Rai Prachanukroh Hospital, said all 13 — the dozen boys, who range in age from 11 to 16, and their 25-year-old coach — were expected to be discharged from the hospital on Thursday.
"All of the 13 people, their physical bodies are strong, and fit. Regarding infections, through the medical evaluations in the first days there may be some of them that had minor pneumonia, but now all is cleared, no fever," Piyasakol said. Several were also reported earlier to be recovering from minor lung and middle ear infections.
Some of the boys lost as much as 11 pounds but had started to regain weight under the care of doctors, Piyasakol said, according to Reuters.
All 13 were brought to safety over the course of a three-day rescue that concluded Tuesday and generated international headlines.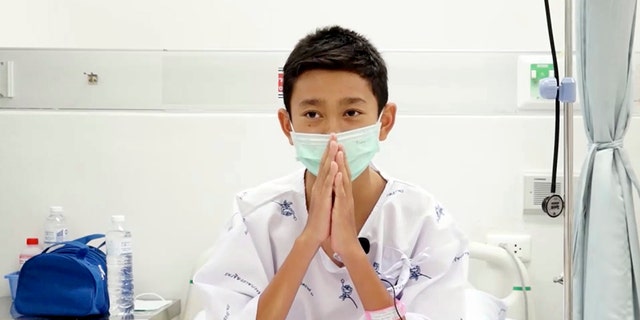 Samarn Kunan, 38, a former member of the elite SEALs unit, was the only casualty in the operation.
THAI SOCCER TEAM GIVEN DRUGS TO MAKE THEM 'NOT STRESSED' DURING CAVE RESCUE, OFFICIALS SAY
Reuters reported that his wife has urged the boys not to blame themselves for his death.
Samarn was cremated on Saturday in a special ceremony sponsored by the Thai royal family and broadcast live on local television, according to the wire service.
"I am very strong now," said one of the 13-year-old boys, Sompong Jaiwong Pong, according to Sky News. "I would like to thank everyone who has supported me and I would like to thank people from around the world for helping us."
The Associated Press contributed to this report.