Thai police arrest agent, say he misled fishermen to get them on illegal ships in Indonesia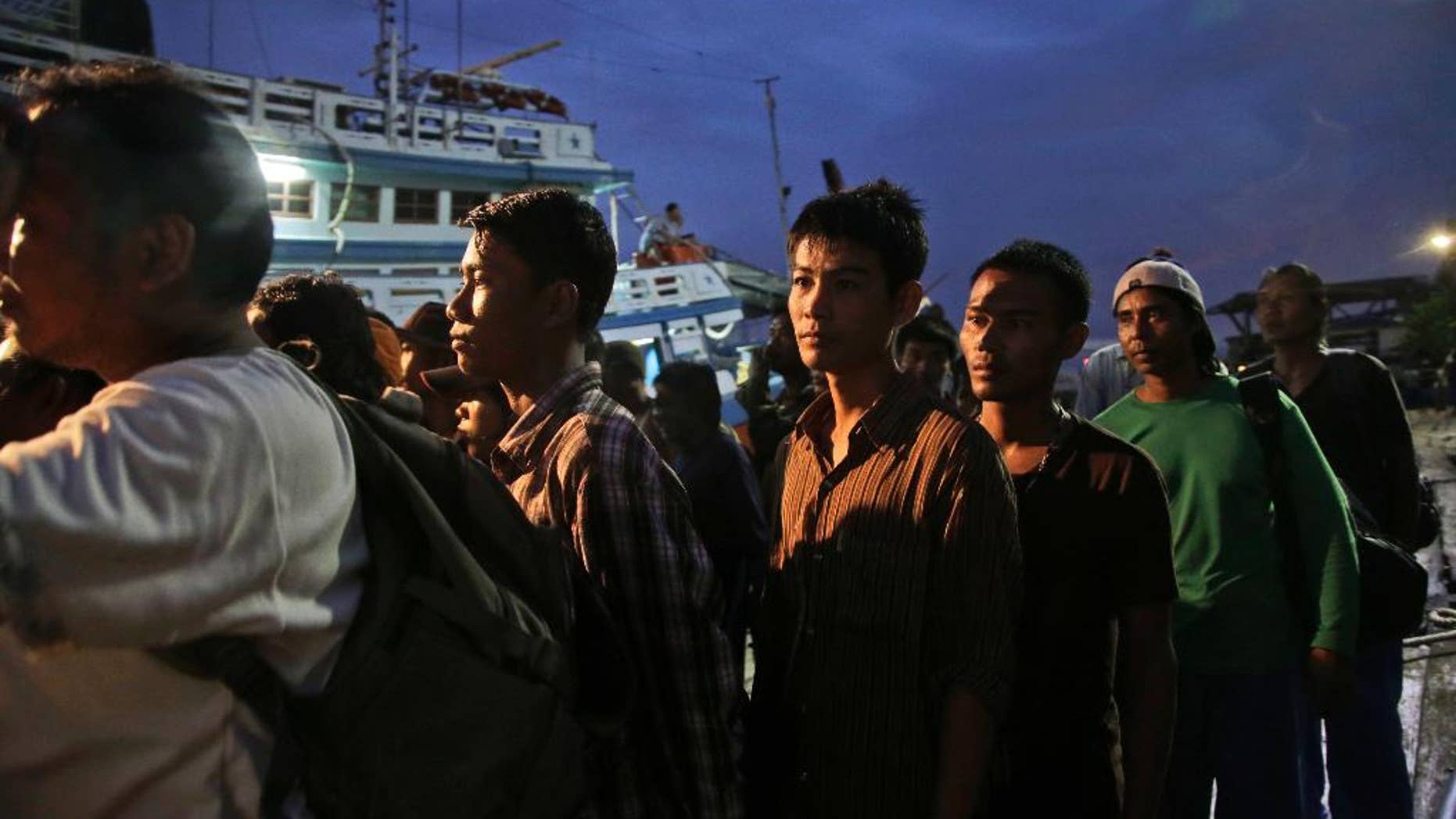 BANGKOK – Thai police on Tuesday announced the arrest of a man they said tricked more than 100 men into working for low pay on illegal fishing boats in Indonesia, part of the government's effort to show that it is cracking down on an industry that has been rife with human trafficking and labor abuses.
Police Col. Panop Worathanatchakul said Surat Seangsri supplied Thai workers to several illegal fishing boats over the years. Panop said he was part of a network of human traffickers that the Thai government is determined to break up.
Police said in a press release that victims returning from Indonesia implicated Surat as an agent, saying he told workers they would receive good payments and legal working status. They said the employers paid salaries in advance, but that Surat took the money for his agent fees and expenses while the fishermen received a fraction of what they had expected.
Surat, 46, was arrested Monday and faces charges including human trafficking, conspiracy and assisting in smuggling trafficked victims in and out of the country. Panop said Surat denies the allegations.
Thailand is under international pressure to cut down on unregulated fishing and human trafficking in fishing and other industries. The European Union is expected to rule by the end of the year on whether to impose a seafood import ban on Thailand over illegal and unregulated fishing, and the Southeast Asian country is on a U.S. blacklist over human trafficking.
Also on Monday, Thai police raided a shrimp peeling shed southwest of Bangkok and found around 100 workers from Myanmar. Authorities were alerted to allegations of human trafficking by a worker who escaped. He said dozens of those inside were victims of debt bondage and had been barred from leaving the facility.
A year-long investigation by The Associated Press revealed that Thai boats were fishing illegally in Indonesian waters with largely slave labor, with fishermen kept at sea for months at a time and sometimes held in a cage when the boats docked at a remote island. The fish they caught tainted the supply chains of many U.S. companies, including including Wal-Mart, Sysco and Kroger.
Authorities in Asia have responded to the criticism by shutting down a multimillion-dollar Thai-Indonesian fishing business, arresting at least 11 people, including Surat, and seizing two fishing cargo vessels. In the U.S., importers have demanded change, three class-action lawsuits are underway, new laws have been introduced and the Obama administration is pushing exporters to clean up their labor practices.