Thai military court sentences web editor to 4 1/2 years in jail for defaming the nation's king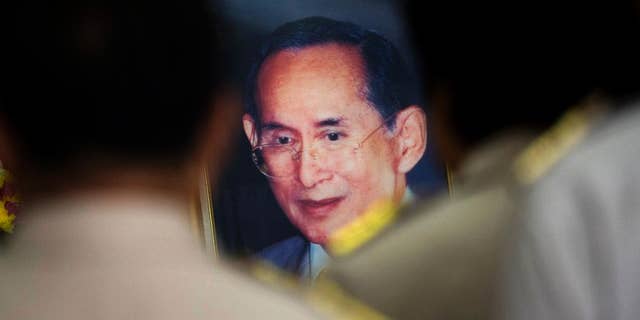 BANGKOK – A military court in junta-ruled Thailand has sentenced a web editor to 4 1/2 years in jail for publishing an article five years ago that it said defamed the nation's king.
An official in the army's Judge Advocate General's department says the sentence issued Monday against Nut Rungwong was cut in half because the editor pleaded guilty to the charge.
Rungwong edited the Thai E-News website, which is now blocked by censors.
The article, published in 2009, was written by Giles Ji Ungpakorn, a radical Thai intellectual and former university political scientist who fled to Britain that year.
Thailand's lese majeste law is considered the harshest in the world, with the accused facing jail terms of three to 15 years if found guilty.