Texas man gets 25 years for strangling girlfriend during rough sex on prom night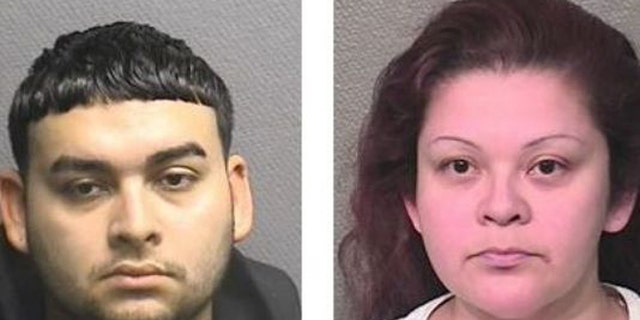 NEWYou can now listen to Fox News articles!
Booze, drugs and rough sex left a high school girl dead and her boyfriend imprisoned for 25 years after a prom night gone horribly wrong.
A Texas jury on Wednesday convicted 20-year-old Eddie Herrera of aggravated assault in the death of his then-girlfriend, Jacqueline Gomez, in May 2014 inside a Houston hotel room.
The prosecution laid out a story of how – with the help of his mother – Herrera rented the hotel room, obtained two large bottles of whiskey and a handful of prescription painkillers.
"You're going to learn about the web of lies and deceit propagated by Eddie Herrera and his mother," prosecutor Justin Wood told the jury, according to the Houston Chronicle. "[Herrera's mother] doles out 10 hydrocodone pills each and sets them up for one heck of a fantastic prom night."
Wood went on to paint a picture of how Herrera and Melissa Martinez planned his prom night, including calls to Gomez's mother so the young couple secretly could spend the night together.
It all seemed to go as planned, but then Herrera woke up after their night of debauchery and found Gomez dead beside him. He called Martinez, and with her help quickly dressed Gomez's body and called 911.
Speaking in court earlier this week, the paramedic who arrived on scene said he "was not able to make a decision at this time whether this was a natural death," local media reported.
Paramedics pronounced her dead at the hotel and Gomez's autopsy showed she had hydrocodone in her system and her blood alcohol level was .26, more than three times the legal limit to drive.
She was also found to have bruising on her neck, which Herrera said was from the rough – yet consensual – sex the couple had that night. Medical examiners couldn't determine whether Gomez's death was caused by an overdose or choking.
At first, no charges were filed against Herrera, but he was interviewed by investigators six months later, and his statements were deemed inconsistent.
"Ultimately we hope to prove that Herrera was responsible for the choking that contributed to her death and to get justice for Jackie," Wood said.
Martinez was also arrested on charges of supplying the teens with the whiskey and painkillers and of tampering with evidence by dressing Gomez after she was dead.
"Parents just have got to play their role and play the parent," Wood said. "You can facilitate having a nice time at prom without going to these lengths."