Texas cop charged with conspiring to help cartel smuggle marijuana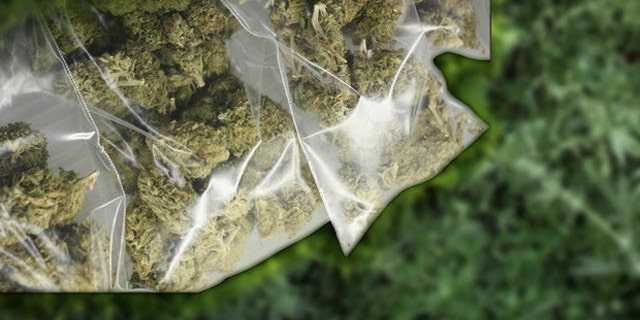 A police officer in South Texas is under arrest on charges that he helped a drug cartel smuggle hundreds of pounds of marijuana into the United States over a period of several years by staging fake drug busts.
According to an affidavit, Rio Grande City detective Ramon "Ramey" De La Cruz conspired with members of the Beltrán Cartel to stage drug seizures and provide police information to the gang.
De la Cruz has since been released from his position in the department and is the son of Starr County Justice of the Peace Ramon De La Cruz.
A confidential source told investigators at the Department of Homeland Security that "De La Cruz would provide this official documentation directly to (the confidential source) so that (the confidential source), as directed by members of the Beltran DTO, could then manipulate the documents to reflect the data prescribed by those same members of the Beltran DTO," the criminal complaint states.
Another source told investigators that De La Cruz planned to transport of 500 to 600 pounds of marijuana to a stash house in Texas sometime in 2001 or 2012. He told the source that a police report would be needed so the source called De La Cruz and told him about the drugs, which law enforcement eventually seized about 200 pounds of from the stash house.
Following the seizure, a cop gave the source a report stating that 500 and 600 pounds had been seized and the cartel was able to make off with the rest of the marijuana. The source added that he witnessed a member of the Beltrán pay De La Cruz $5,000 for the scheme.
De La Cruz is also accused of hiding and disposing of guns used by the cartel, including ones that had been used in crimes.
"At the request of Gulf Cartel leader Comandante Puma, Ramiro and Rodolfo Beltrán put the rifles and tactical vests in a box which was buried in the ground near a barn on the ranch," the complaint states. De La Cruz was purportedly tasked with disposing of them by taking the firearms to a gun store owned by a friend to be sold or disposed of.
Authorities began investigating the Beltrán cartel after officers at the Victoria County Sheriff's office found 600 pounds of marijuana inside a horse trailer linked to the family. The Beltrán cartel, which allegedly is made up family members located in Rio Grande City and with a distribution network stretching to Dallas, Houston and even Baton Rouge, appears to have no links with now defunct Beltrán-Leyva cartel of Mexico.
Besides the arrest of De La Cruz, 15 members of the Beltrán organization were indicted earlier this year.