Terrorized by criminal gangs, Venezuelan farmers forced to spend on security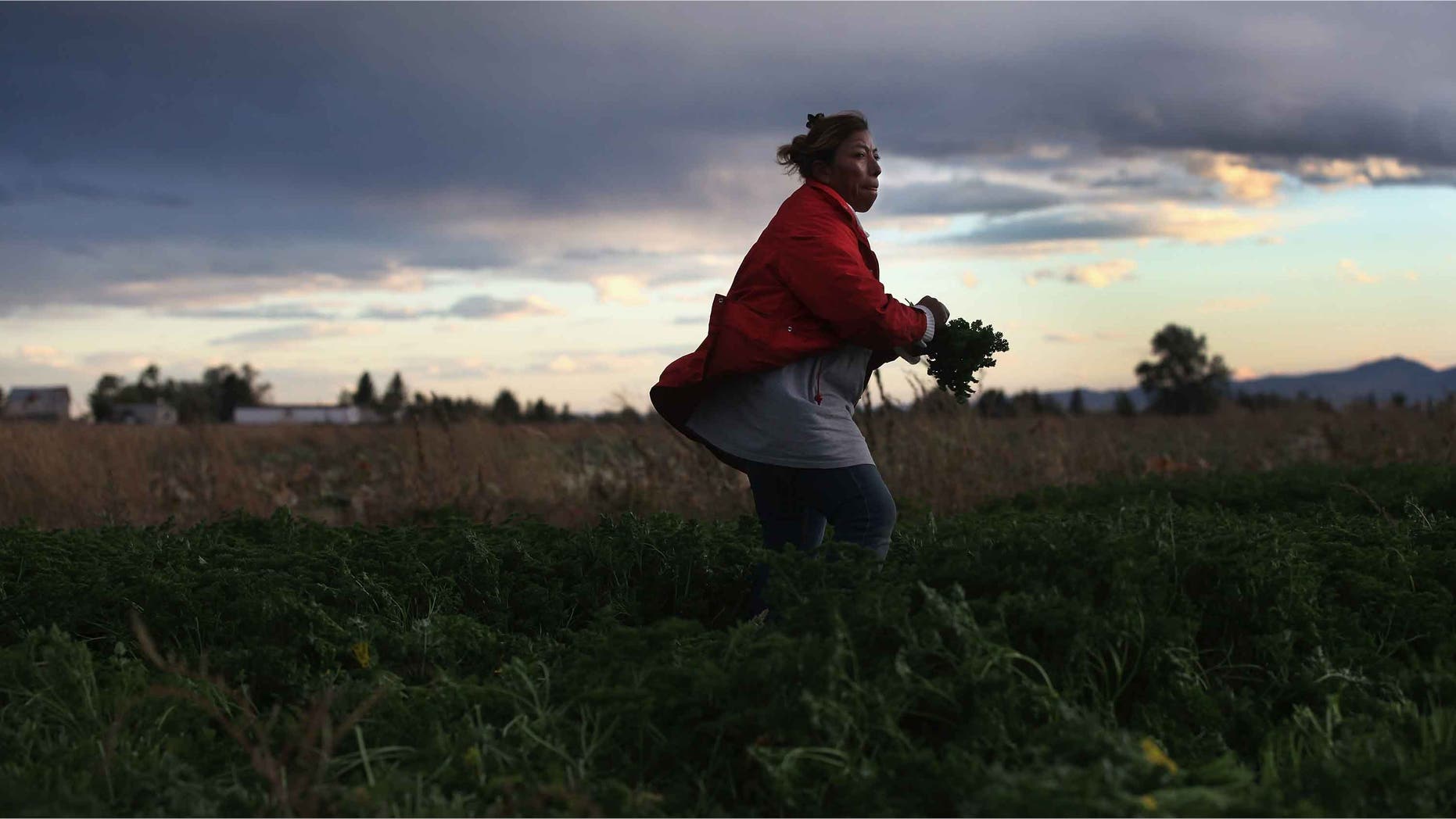 Caracas – Working the land has become a survival game in Venezuela, as farmers have to ride out not only an outdated socialist model and a galloping inflation, but a growing crime wave that is costing the country about 20 percent of its production output.
According to the Confederation of Associations of Farmers (Fedeagro), landowners are increasingly being robbed, extorted and even kidnapped by organized gangs popping all over the country and specially in the long-forgotten provinces of central Venezuela.
"Producers have had to eliminate entire shifts early in the morning and late at night because they are more vulnerable at those times," said Fedeagro's director, Roberto Latini, to Fox News Latino.
He said that many farmers now have bodyguards, sleep in nearby cities and limit their travel time to daytime hours to avoid gangs on the roads.
Venezuela's top farming activities center on the livestock industry as well as the growing of rice and other grains.
"The economic losses caused by robberies and extortions also make things harder", Latini said, pointing that money invested in security is money lost to production.
More than 50 gangs currently operate in the country, according to the Venezuelan Observatory of Organized Crime, and they typically split their activities between urban and rural areas.
Gang crimes are not entirely new in Venezuela, but they used to be limited to states neighboring Colombia, from where paramilitary groups cross over to commit felonies and collect money.
"In the last decade we have seen the rise of new super gangs created in Venezuela," Luis Cedeño, director of the Observatory of Organized Crime, told FNL. "They have spread all over the country, each has between 50 to 400 members and use high caliber weapons like rifles and even grenades," he said.
The situation is more severe in Guarico and south of Aragua, states located in the remote middle of the country where two of the biggest gangs – "El Picure" and "El Juvenal" – operate.
Criminals there charge landowners a so-called "vacuna" (or vaccine) to avoid being robbed or kidnapped.
"They estimate different amounts [of money] depending on the farmer and his possessions," Latini explained. "It can go from 300,000 to 20 or 30 million bolivars." (In the black market exchange, 30 million bolivars is $27,000, while at the official rate of 200 bolivars per dollar it amounts to $150,000.)
"Those who don't pay have their machinery stolen and then are asked for a ransom for it or else they sell it in parts in the black market," Latini added.
In other parts of the country, like in the western state of Zulia, gangs tend to be more flexible and willing to negotiate with farmers.
"They initially ask for a certain amount depending on the size of the producer, who can negotiate the quantity and timetables to pay. They know the situation is not good for us, so they ask for more manageable amounts," said Armando Chacin, president of the Federation of Producers of Zulia.
Chacin said that kidnappings and robberies have dropped in the area since extortion methods started to proliferate five years ago.
"This is a disturbing situation," he said, "because farmers now feel safer paying to these gangs than calling the police or the government for protection."
During last year's campaign season, the government announced a security plan the opposition described as just a ploy with electoral goals.
Until Election Day on Dec. 6, President Nicolas Maduro spoke about it repeatedly on national TV. Since then, however, he has addressed the security issue in just two of his 55 media appearances, according to an FNL count.
Cedeño, from the Observatory of Organized Crime, said he is not surprised that the plan, which involved "peace areas" where police could not intervene, was a complete failure.
"Security forces entered criminal gangs' safe havens and then left," he told FNL. "We need more complex measures to disarm these groups and apply a social plan of prevention."