'Tensions are heightened': Germany struggles amid tide of Middle East refugees
German Chancellor Angela Merkel's government faces a staggering challenge, with an estimated 800,000 refugees from Syria, Afghanistan and Eritrea expected to join by year's end the half-million already there.
Merkel, who says she will not limit the flow, has been praised in some quarters for humanitarian leadership, but the huge wave of Muslim asylum seekers has also  engendered considerable controversy.
Bavarian State leader Horst Seehofer has threatened to take the federal government to constitutional court if it does not turn back the refugees at the border as an emergency measure. Roughly 10,000 migrants pour into the southern Bavarian State from Austria each day.
Seehofer is the head of the conservative Christian Social Union (CSU), the sister party to Merkel's Christian Democratic Union (CDU).
Merkel has said that it is not in her power to determine the number of people who come to Germany, a position one cabinet spokesman defended in an interview with Fox News.
"People that need refuge deserve refuge," Ministry of Interior spokesman Harald Neymanns said. "This is a very, very important part of the German Constitution."
"Thousands of people are living in limbo and thousands are living in tent camps as winter approaches."
Both supporters and opponents of Merkel's immigration policy agree that Germany was woefully unprepared for the tidal wave of refugees that has flooded the country. There are claims of violence, abuse of women and chaos at the nation's absorption centers.
"Thousands of people are living in limbo and thousands are living in tent camps as winter approaches," said Karl Kopp, European director of Pro Asyl, an NGO that advocates for refugees and monitors their plight. "This is the way they were living in Greece when they first arrived in Europe."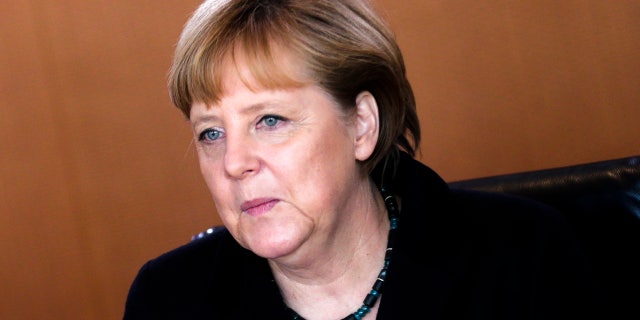 Kopp said that women and children have been victims of sexual abuse and violence. Thousands of children have been separated from their parents.
"The situation in the Berlin refugee center is a mess," he said. "People wait around all day for a number to register and then are told to come back the next day to do the same thing. They become frustrated and tensions are heightened."
Interviews with experts indicate that many of the asylum seekers need immediate counseling for war trauma, but that it is often not available.
"Half of the immigrants from Syria and Iraq have been traumatized by ISIS," said Malte Lehming, editor-in-chief of the opinion page of Der Tagesspiegel, a major centrist newspaper in Berlin.
The ethnic and religious mix in some shelters often ignites violence. Lehming observed that housing Muslims from different backgrounds has the potential to be explosive.
"You can't put Afghans, Syrians, and Eritreans in the same place because they hate each other," he told FoxNews.com.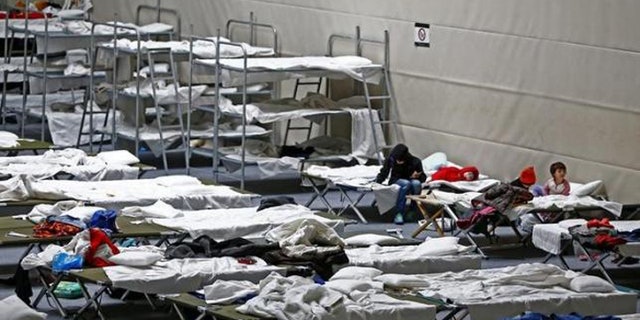 The German weekly Der Spiegel regularly reports violence at refugee centers.
Interior Minister Thomas de Maziere, who is responsible for implementing the refugee program, has complained about the behavior of some of the refugees, noting that they create trouble because of dissatisfaction with the conditions. Refugees have recently filed a lawsuit against Berlin's largest registration center for failing to register them so they can collect social benefits.
Kopp praised the German volunteers who help the new arrivals.
"I was in Karlsruhe recently where 2,000 Germans, from a 12-year-old girl to a 90-year-old woman, appeared daily to help the refugees," he said.
At the same time, there have been attacks on the asylum seekers. This year, there have been 505 attacks on asylum centers, mostly arson, as compared to 198 attacks for the same period last year, according to the Ministry of the Interior.
Many Germans are anxious about absorbing people from different cultures with different religions. A respected poll conducted by ARD, a German public broadcaster, in September found that 38 percent of Germans were afraid of the new immigrants. That number jumped to 51 percent this month.
The German Jewish community is concerned that Syrian refugees have been indoctrinated with hatred for Israel and for Jews. Josef Schuster, president of the Central Council of Jews in Germany, expressed these worries to Merkel in a recent meeting.
Lehming has expressed similar concerns.
"I'm afraid that anti-Americanism, anti-Israel sentiment, and anti-Semitism will be on the rise," he said. "We have very limited educational tools to change that. Syria is one of the most anti-Israel countries, influenced by Iran and helped by Hezbollah."
In an interview, Sylke Tempel, editor-in-chief of Berlin Policy Journal, responded to those skeptical of Merkel's refugee policy.
"What would be the alternative?" she asked. "Can we stop a great wave of immigrants like this? These people need help, and the state's infrastructure is not yet in place to deal with this. That's why so many German volunteers are helping the refugees."