Temple Mount violence continues after Israel steps up security measures at holy site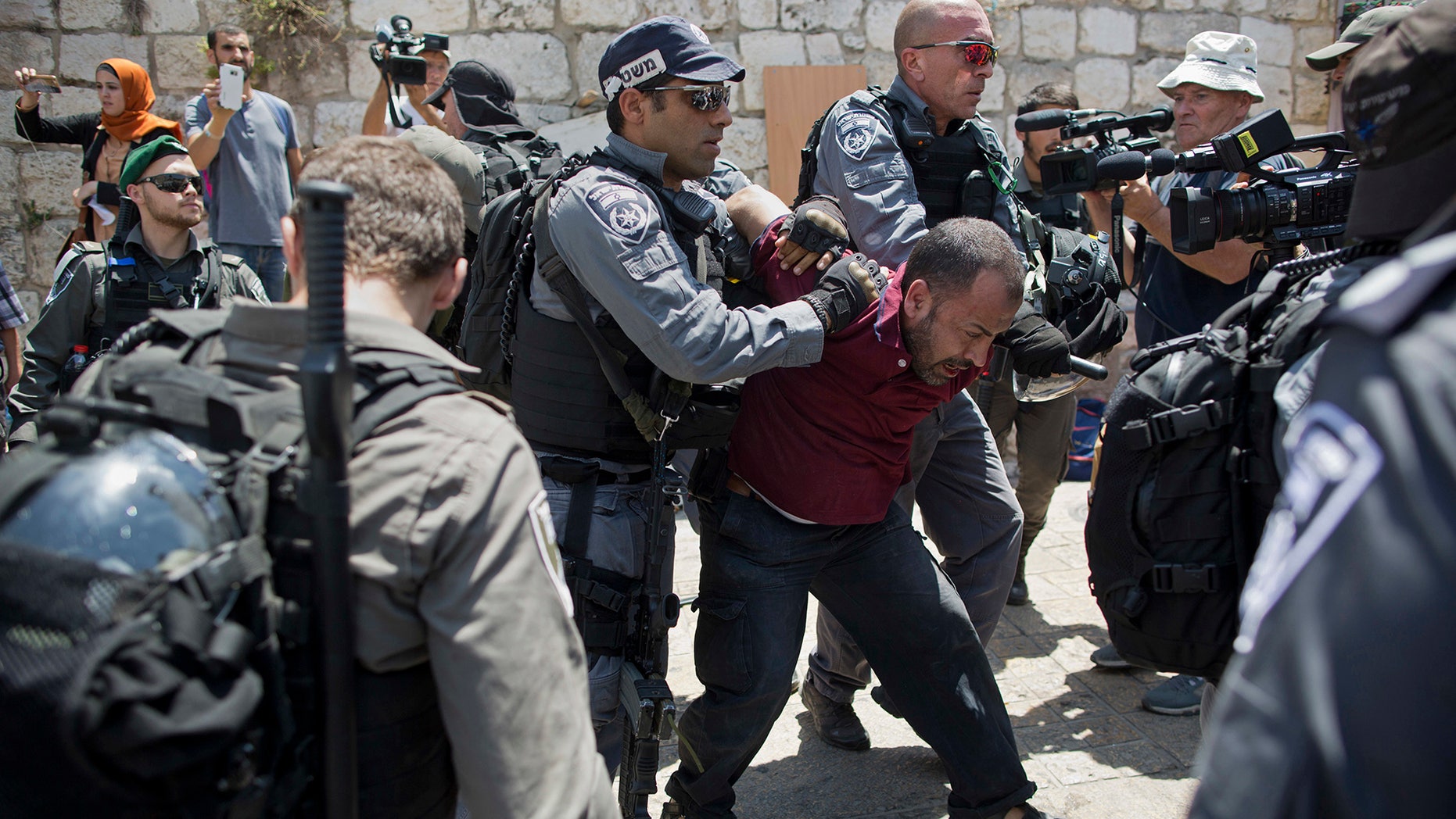 JERUSALEM – Violence at one of the holiest sites in the world continued Tuesday night and Wednesday.
Palestinian protesters clashed with police at the Temple Mount in Jerusalem's Old City.
Israeli security forces fired rubber bullets at the rioters who officials say hurled bottles, rocks and firebombs, the jarring sounds echoing through the ancient alleyways.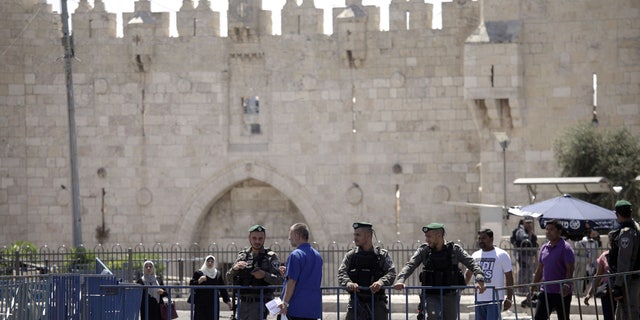 It's the latest escalation in violence following Friday's deadly terror attack at the Temple Mount compound.
ARAB GUNMEN KILL 2 ISRAELI POLICEMEN AT JERUSALEM SHRINE
Police say three Arab-Israeli men opened fire on Israeli security forces. Israeli police shot and killed the three attackers during a gunfight. Two officers later died of their injuries. Police say weapons used in the attack, a sub-machine gun and handgun, were smuggled into the Temple Mount compound.
In a rare move, Israel police shut down the holy site to all Muslim worshipers Friday and installed metal detectors at the entrance gates, drawing fire from Muslim leaders who say it's a violation of the status quo by blocking Muslims from praying there. The Palestinian Fatah movement called for a "Day of Rage" Wednesday to protest Israel's security measures.
There's concern about an even greater escalation in violence if the metal detectors remain in place for Friday prayers.
MUSLIM WORSHIPPERS VISIT JERUSALEM HOLY SITE
"All the security measures that are being implemented are to prevent any other attacks in the area after last Friday's attack," said Micky Rosenfeld, Israel's police spokesman, who added that security assessments are being made on a daily basis and "will continue for as long as necessary" based on the government's decision.
An Israeli official confirmed to Fox News that "Israeli Prime Minister Benjamin Netanyahu held security consultations this (Wednesday) morning about the ongoing events and will continue these discussions later today."
For now, the third holiest site in Islam and holiest in Judaism also remains a site of violence and rage.