Teenage sailor nears end of trip round the world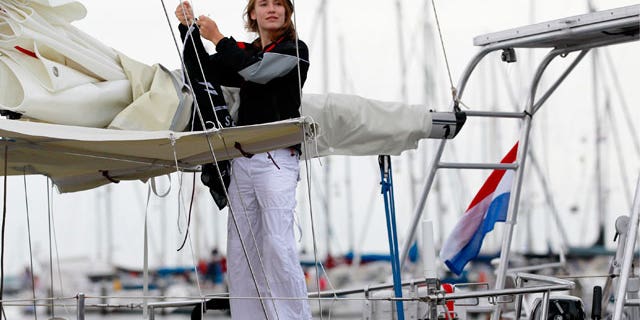 AMSTERDAM -- Teenage Dutch sailor Laura Dekker is nearing the finish of her solo sailing trip around the world almost the same way she began it -- in good spirits despite some squalls.
Her lawyer Peter de Lange says Dutch truancy officers have issued her father a summons after a newspaper quoted her as saying poor weather was keeping her from her studies.
De Lange said Wednesday the report was a misunderstanding. Dekker fought a highly publicized battle with Dutch bureaucrats to be allowed to undertake her ambitious voyage.
Now 16, Dekker is on the final leg, a stint from Cape Town, South Africa, to the Caribbean island of St. Maarten, where she set sail in 2010. Amid blustery weather, she's on pace to reach port around Jan. 24.