Teen Suspected Of Killing Mother, Brother Arrested On Vegas Strip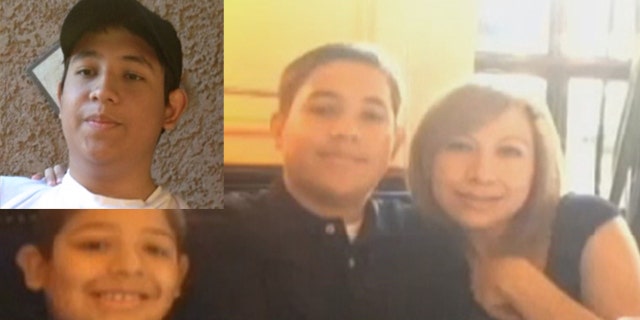 Las Vegas – A 16-year-old who triggered a national search after his mother and 9-year-old brother were found stabbed to death in Las Vegas was arrested Wednesday after he was found casually sitting at an open-air food court just a few miles away from the killings.
Adrian Navarro-Canales was sitting near the Las Vegas strip when police found him and took him into custody late Wednesday morning. He is accused in the killings of the mother and brother.
Police found Elvira Canales-Gomez and her son, Cesar Navarro, dead Friday in a bloody bathroom in the suburban apartment where they celebrated Navarro-Canales' birthday just days earlier. The mom was found on the bathroom floor with multiple stab wounds and a butcher knife in her chest. Cesar was found in the bathtub. He had been stabbed once.
Police say Navarro-Canales dropped out of high school last November, and his cousin told police the teen has said he wanted to return to Mexico.
Navarro-Canales was first sought as a possible victim, then named Monday in a murder warrant.
Henderson police investigators think the killings happened Sept. 17.
Police said it appeared Navarro-Canales texted his father on Wednesday, telling him the others were fine and couldn't talk because they were asleep.
The teen's father, Adrian Navarro Soto-Mayor, flew Friday from San Jose. Calif., to Las Vegas and issued a weekend plea in Spanish for his son to contact him or other family members.
Martinez later told police she thought her cousin might have returned at least once to the apartment after the bodies were taken away on Friday.
Based on reporting by The Associated Press.
Follow us on twitter.com/foxnewslatino
Like us at facebook.com/foxnewslatino