Family Grieves 5 Relatives Killed In Nevada Crash, $3.5M Bail Set For Driver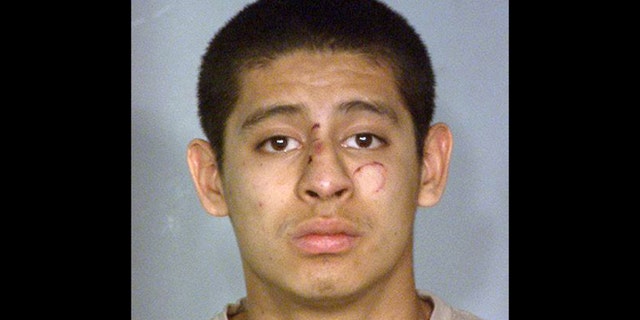 Las Vegas – A Los Angeles area family is mourning the loss of five relatives, including three brothers, killed in a Nevada van crash by a suspected drunk driver while on a trip to visit their ailing father in Denver.
The three brothers are among five relatives, aged 13 to 53, killed in a weekend wreck north of Las Vegas.
Authorities say a van carrying seven family members was rear-ended by an SUV driven by a man suspected of driving under the influence.
Griselda Fernandez, the daughter of Raudel Fernandez-Avila, said Monday that her father and mother were both killed along with her two uncles and a step-cousin.
The Clark County coroner's office identified the five victims Sunday as Fernandez-Avila, 49; Genaro Fernandez, 41, of Norwalk, Calif.; and Belen Fernandez, 53, both of Lynwood, Calif.; and Angela Sandoval, 13, and Leonardo Fernandez-Avila, 45, both of Los Angeles.
She says her mother, Belen Fernandez, didn't want to go, but the family convinced her.
A Nevada judge ordered 18-year-old Jean Ervin Soriano held at $3.5 million bail at a court hearing. He also faces charges for failure to decrease speed or use due care, and driving without a driver's license.
An arrest report said he told the arresting Nevada Highway Patrol trooper he had too many beers.
Soriano and his 23-year-old passenger were treated and released Saturday.
Two others who were injured were taken to the University Medical Center in Las Vegas with non-life-threatening injuries. Nevada Highway Patrol Trooper Loy Hixson said Sunday that both people had been upgraded from critical to serious condition.
According to authorities Soriano's sport utility vehicle struck the van from behind early Saturday, causing both vehicles to roll on Interstate 15 near the Arizona line, some 80 miles northeast of Las Vegas.
Authorities believe Soriano was returning from a visit with family in St. George, Utah, to his home in California at the time of the wreck, Hixson said.
Going on my experience, there should have been seven seatbelts in the van, one for every occupant.
While talking to authorities at the scene, neither the suspect nor his passenger initially admitted to being the SUV driver, Hixson said. But Soriano eventually said he was behind the wheel when the crash occurred.
A truck driver told authorities that he saw the suspect and his passenger initially walk away from the scene but eventually return.
At least a couple of beer bottles were found in the SUV, Hixson said, and troopers performed a blood-alcohol test on Soriano at the hospital. The results won't be known for a couple of weeks, he said.
Only two of the seven people in the van were wearing seatbelts. The five who were not buckled in were ejected, but one survived.
"Going on my experience, there should have been seven seatbelts in the van, one for every occupant," Hixson said, adding the wreck demonstrates the importance of buckling up
Based on reporting by the Associated Press.
Follow us on twitter.com/foxnewslatino
Like us at facebook.com/foxnewslatino