Syrian troops attack convoy evacuating wounded, killing 7, activists say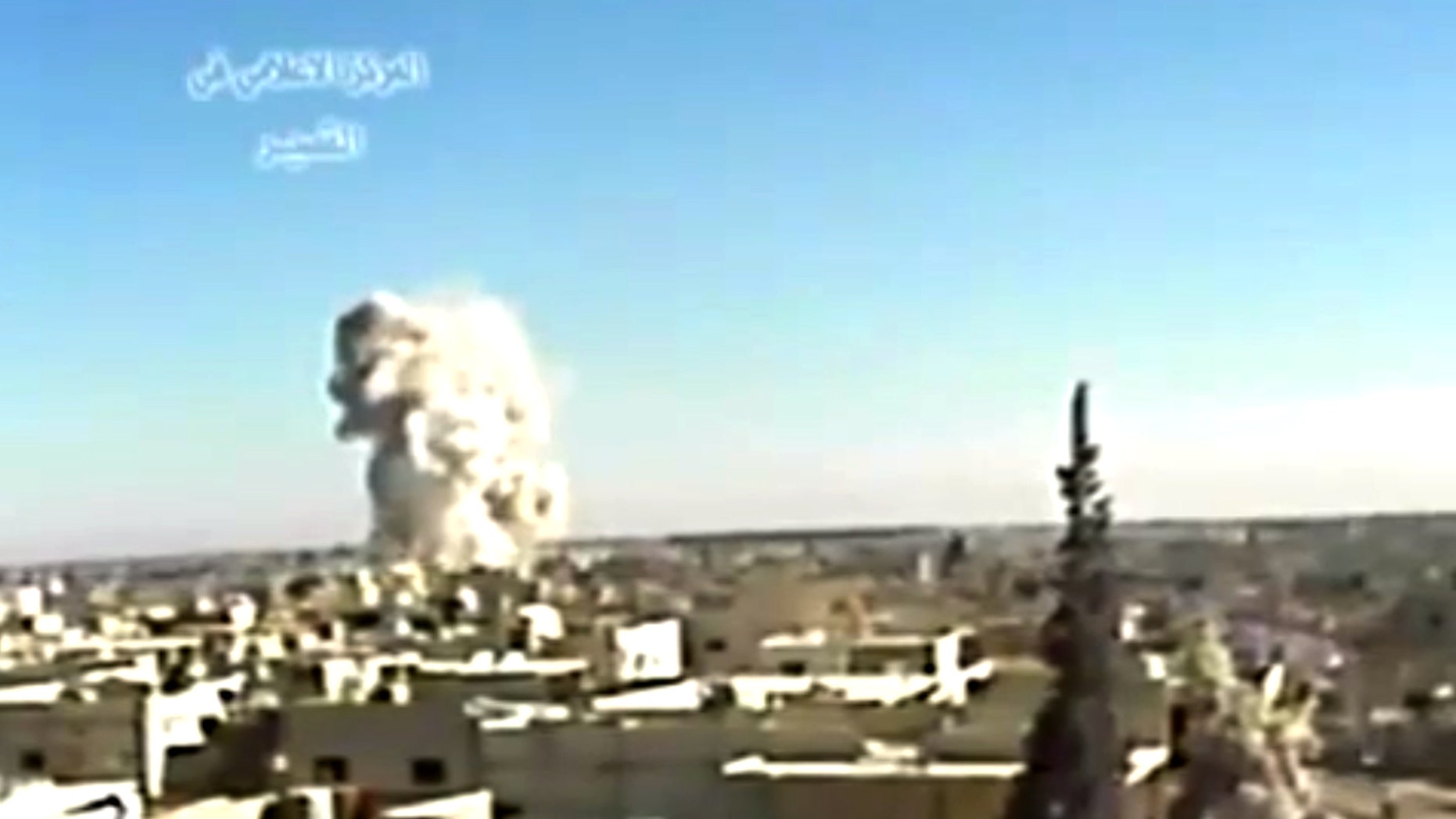 BEIRUT – Syrian troops on Friday attacked a convoy trying to evacuate wounded people from a central town near the border with Lebanon, killing at least seven, as rebel reinforcements infiltrated the besieged area to fight government forces backed by Lebanese Hezbollah fighters, activists said.
The Britain-based Syrian Observatory for Human Rights said the attack in the town of Qusair also wounded "tens of people." Qusair-based activist Hadi Abdullah described the attack to The Associated Press via Skype, saying it killed nine people and wounded many others.
The battle for Qusair has exposed Hezbollah's growing role in the Syrian conflict that has killed more than 70,000 over the past two years. The Shiite militant group, which has been fighting alongside President Bashar Assad's troops, initially tried to play down its involvement, but abandoned the attempt after dozens of its fighters were killed in the Qusair area and buried in large funerals in Lebanon.
Last week, Hezbollah leader Sheik Hassan Nasrallah firmly linked his militant group's fate to the survival of the Assad regime, raising the stakes not just in Syria, but also in Hezbollah's tense relations with rival groups in Lebanon.
Over the past weeks, troops and Hezbollah fighters captured wide areas around Qusair and earlier this month launched an offensive on the town in an attempt to capture it. Dozens of troops, Hezbollah fighters and rebels have been killed since then.
Abdullah said he was with the convoy evacuating scores of wounded people when troops started firing shells and machine guns, wounding about 80 people. "Women and children jumped out of the cars and started running in fear," Abdullah said.
He said that there are around 800 wounded people in rebel-held areas in Qusair. Abdullah said the main makeshift hospital in the town was hit, and a home was turned into a clinic.
The regime and the opposition both value Qusair, which lies along a land corridor linking two Assad's strongholds, Damascus and the heartland of his minority Alawite sect, an area along the Mediterranean coast. For the rebels, holding the town means protecting their supply line to Lebanon, just six miles away.
The Observatory and Abdullah said that rebels from the northern province of Aleppo managed to enter rebel-held area of Qusair to help defend it against advancing troops.
"Individuals have come in the past, but this is the first time that groups of rebels have arrived here," Abdullah said. Several days ago rebel commanders issued a call on forces around the country to move on Qusair, underlying its importance.
In Moscow, a Russian arms manufacturer said it is signing a contract to deliver at least 10 fighter jets to Syria.F Sergei Korotkov, general director of the MiG company that makes the jets, told Russian news agencies that a Syrian delegation was in Moscow to discuss terms and deadlines of a new contract supplying MiG-29 M/M2 fighters to Syria.
Korotkov did not say how many MiGs Syria were buying, but said it would be "more than 10." It was not clear when they would be delivered.
Syria's air force has been active in attacking rebel bases and strongholds around the country. Rebel forces have no answer for the government air power.