Syrian refugee charged in 'random' murder of girl, 13, in Canada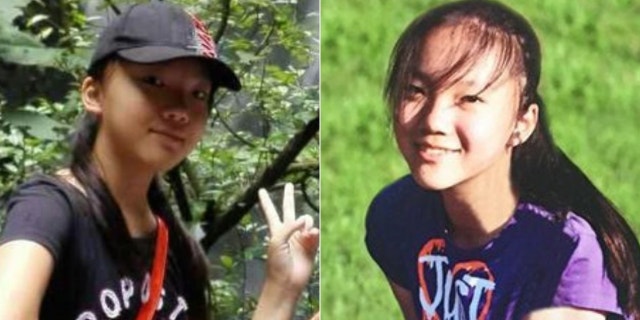 NEWYou can now listen to Fox News articles!
A Syrian refugee living in Canada was arrested in the murder of a 13-year-old girl, who was found dead in a park last year just months after her alleged killer came to the country.
Ibrahim Ali, 28, was charged with first-degree murder in the death of Marrisa Shen, authorities announced Monday. Shen was reported missing July 19, 2017, and her body was discovered the next day in Burnaby's central park, located about 7 miles south of Vancouver, CBC reported.
"We still believe this crime was a random act," Donna Richardson, superintendent with the Integrated Homicide Investigative Team, said during a news conference. "As far as motive is concerned...I am not able to discuss these matters in order to protect future judicial procedures."
Police did not reveal how Shen died, or if she was sexually assaulted.
Richardson said Ali came onto the radar of investigators about two weeks ago when new evidence emerged.
"I'm not going to say there was a key piece of evidence, it was culmination of a number of things," she said.
Ali has been living in Canada as a refugee for 18 months. He came to the country with other family members in March 2017, four months before Shen was found dead.
St. Andrew's-Wesley United Church in Vancouver had helped Ali through the private refugee sponsorship program, which allows groups or individuals to support refugees to come to the country, CBC reported. The group or individual agrees to provide assistance, such as housing, for the refugee.
The church's lead minister, Dan Chambers, said in a statement to CBC News that the church is cooperating with police in the murder investigation.
"We have nothing to say publicly as this is before the courts," Chambers said in the statement. "The church will co-operate with the police, and we are keeping everyone involved in this in mind, hearts and prayers."