Syrian president appears dismissive of Kerry's remarks on possible talks with Assad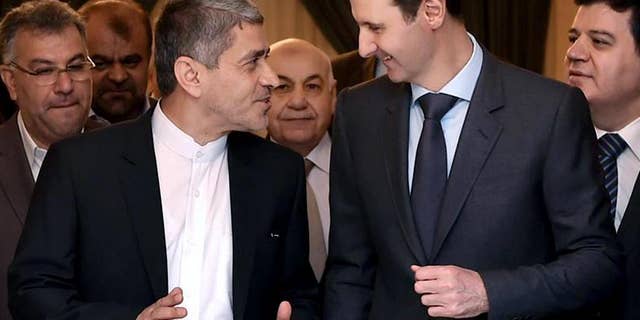 DAMASCUS, Syria – Syria's president says only Syrians can decide their future — a statement that appeared to dismiss U.S. Secretary of State John Kerry's remark that he would be willing to talk with Bashar Assad to help broker a political resolution to the country's civil war.
Assad says any "talk about the future of the Syrian president is for Syrian people alone." He added that Damascus is not concerned about comments made abroad.
The Syrian leader spoke to Iranian TV on Monday. Tehran is one of Assad's closes allies.
Kerry said in an interview with CBS News that the U.S. is pushing for Assad to seriously discuss a transition strategy to help end Syria's four-year conflict, which has killed more than 220,000 people.
Damascus has long accused Washington of militarizing Syria's conflict.