Syrian Activists Form Opposition Council Against President Assad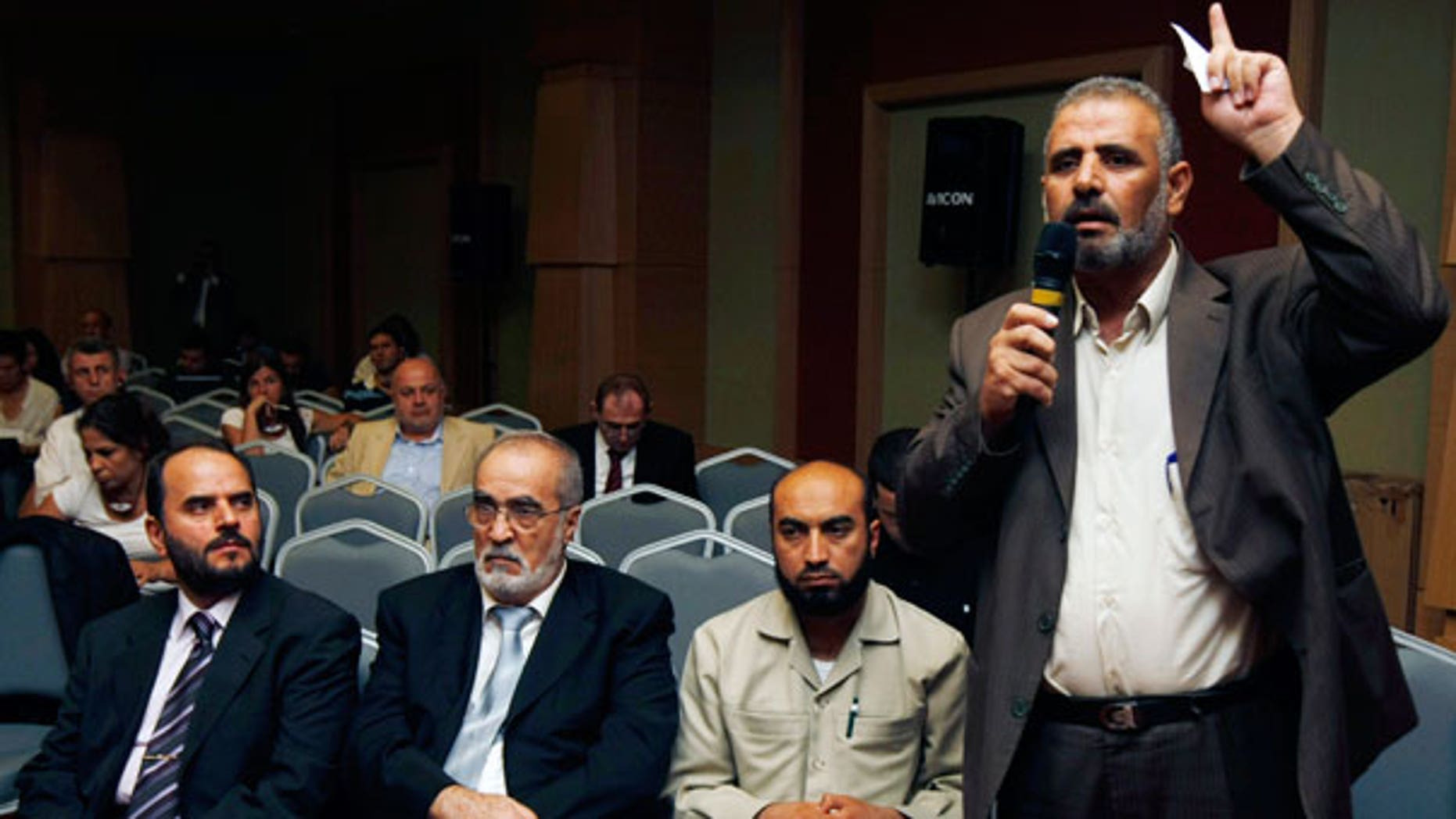 A group of Syrian opposition activists announced Thursday the creation of a council designed to present a united front against President Bashar Assad's regime, which has waged a bloody crackdown on anti-government protesters during the past six months.
The Syrian opposition consists of a variety of groups with often differing ideologies, including Islamists and secularists, and there have been many meetings of dissidents who say they represent the opposition. But activists said the new "Syrian National Council," formed during a meeting in Turkey, is the most serious initiative aimed at bringing revolutionary forces together.
It groups some 140 opposition figures, including exiled opponents and 70 dissidents inside Syria, said Bassma Kodmani, a Paris-based academic. Kodmani added that the council "categorically opposes" any foreign intervention or military operations to bring down Assad's regime.
"We are in agreement over the peaceful nature of the revolution," she said.
A popular uprising began in Syria in mid-March, amid a wave of anti-government protests in the Arab world that have already toppled autocrats in Tunisia, Egypt and Libya. Assad has reacted with deadly force that the U.N. estimates has left some 2,600 people dead.
The meen Assad's ruling minority Alawite sect and the country's Sunni Muslim majority.
Also Thursday, Syrian state TV aired excerpts of a video showing army Lt. Col. Hussein Harmoush, one of the first officers to defect after the uprising began. The pro-government daily Al-Watan said he was detained during "a special operation" in Idlib.
Harmoush, of the so-called Free Officers Movement, has previously appeared in videos calling on the army to stand by the people instead of the regime.
Meanwhile, French President Nicolas Sarkozy said he dreamed that one day young Syrians will have the same opportunity as young Libyans have for democracy. He made his remarks from Tripoli during his first official visit to Libya since rebels ousted dictator Moammar Gadhafi.
"The best I can do is dedicate my visit here in hopes that everyone in Syria also benefits," he said.
In France, Foreign Ministry spokesman Bernard Valero said Syrian opposition members are meeting in Paris with French officials on Thursday and Friday, though he did not identify the figures or elaborate on the meetings.
Syrian opposition members in Istanbul said they were in contact with France but had no scheduled talks with French officials this week.