Suspected Paris vehicle attack driver arrested
The suspected driver who rammed a vehicle into a crowd of soldiers, injuring six of them, in a Paris suburb was arrested Wednesday after he was wounded during a brief standoff with police, French officials said.
The driver of a BMW was wounded in a gunfight on a highway north of Paris, a judicial official said. Shots were fired when the arrest turned violent. The man was stopped as police were hunting for the vehicle that was involved in an attack French police believe may have had a terror motive.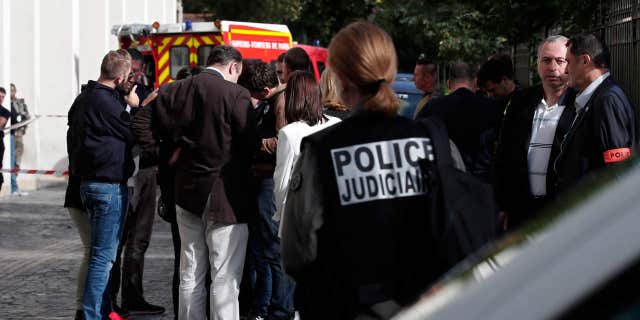 The condition of the man, who was not immediately identified, is unknown at this time. He was arrested hours after a driver rammed a car into a crowd of soldiers, leaving at least three of the six hit with serious injuries -- though they were believed to be non-life threatening. Two French officials told The Associated Press it was too early to say for certain the man was the driver.
The soldiers were part of the 35th infantry regiment in the suburb of Saint-Mande and were leaving their barracks just after 8 a.m. when the attack occurred. France's Interior Minister Gerard Collomb told reporters the driver targeted the soldiers in a calculated car attack.
"We know it was a deliberate act," Collomb said. Defense Minister Florence Parly called it a reminder that extra security measures imposed in recent years are "more necessary than ever."
Nadia LeProhon, a witness, told The Associated Press she heard a loud crash outside her building and rushed outside to see two soldiers on the ground. Other soldiers ran after the speeding car, shouting "After him! Follow that car!"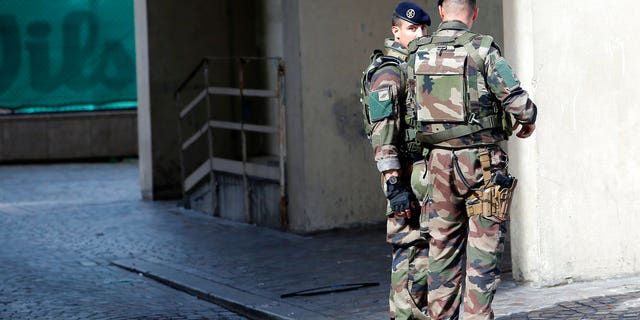 "I'll never forget that scream — a scream of pain and distress," LeProhon said.
The motive of the attack is still unknown, with the driver hospitalized with bullet wounds. Local mayor Patrick Balkany said the incident had "without any doubt" been deliberate.
"It's an odious act of aggression," he told BFM-TV.
Authorities have opened an investigation into the incident, which they believe had a terrorist motive. Paris' prosecutor's office said it aimed at pursuing the perpetrators on charges of attempted murder of security forces in connection with a terrorist enterprise.
The service members were part of Opération Sentinelle, an anti-terrorism operation that was created after the 2015 Charlie Hebdo massacre in Paris. The mission's aim is to protect civilians.
Collomb said Wednesday's car attack marks the sixth time soldiers with the Sentinelle operation have been targeted.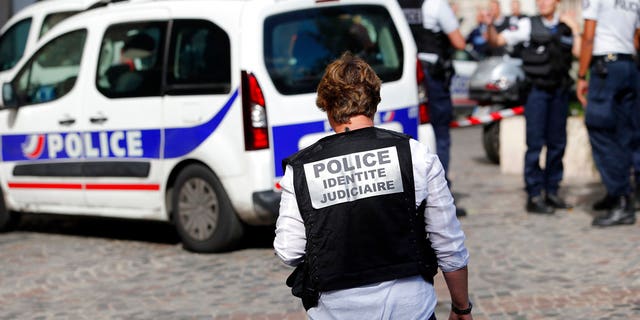 France has been under a state of emergency since November 2015, when several Islamist gunmen opened fire in Paris, leaving 130 people dead in a series of coordinated attacks.
The latest incident is one of several recent attacks targeting French security forces guarding public sites. Last weekend, a teenager with a knife shouting "Allahu Akbar" attempted to force his way into the Eiffel Tower. He later told police he wanted to attack a soldier.
Prime Minister Edouard Philippe said that despite a sustained "high threat" against France, the government is sticking to plans to lift a 21-month state of emergency.
Fox News' Lukas Mikelionis and The Associated Press contributed to this report.