Suspect in 1996 Khobar Towers bombing arrested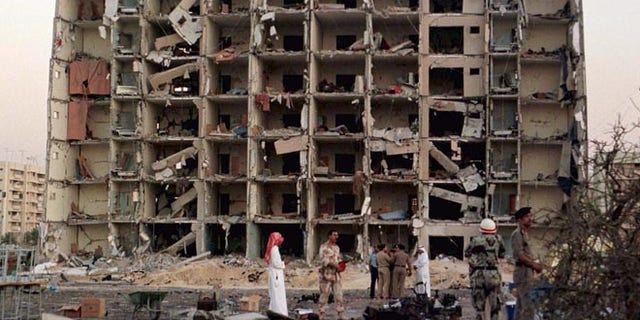 WASHINGTON – A man suspected in the 1996 bombing of the Khobar Towers residence at a U.S. military base in Saudi Arabia has been captured, a U.S. official tells The Associated Press.
Ahmed al-Mughassil , described by the FBI in 2001 as the head of the military wing of Saudi Hezbollah, is suspected of leading the attack that killed 19 U.S. service personnel and wounded almost 500 people.
Saudi paper Asharq Alawsat, which first reported the development, said he was arrested in Beirut and transferred to Riyadh.
The Saudi Interior Ministry had no immediate comment. The U.S. official spoke on grounds of anonymity because this person was not authorized to publicly discuss the matter.
The June 25, 1996, bombing at Khobar Towers, a military housing complex, was the deadliest terror attack targeting U.S. forces since the 1983 bombing of the U.S. Marines' barracks in Beirut that killed 241 American servicemen.