Survey: Christian refugees facing more persecution in Germany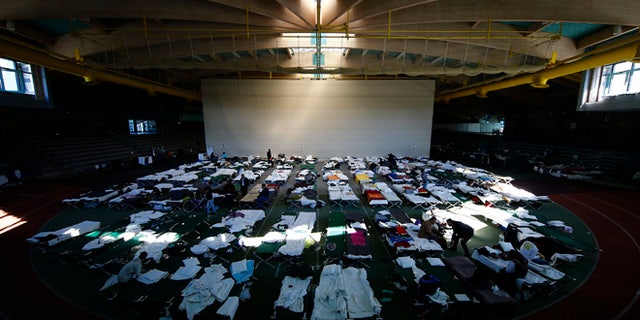 NEWYou can now listen to Fox News articles!
The refugees of Christian descent who fled persecution in places like Syria and Northern Iraq are facing different kinds of attacks in Germany.
According to the findings of a new survey from the Christian advocacy group Open Doors USA, religious minorities who seek safe haven in the European nation are finding a general lack of protection. Since February, nearly 800 Christians and Yazidi refugees were attacked by others at the relief centers and camps.
"They are starting to see a different kind of persecution," Emily Fuentes, an official with Open Doors USA, told FoxNews.com. "We normally monitor and rank countries where these incidents occur and typically Western countries do not make the list."
The survey was conducted between February and September of this year in camps near Berlin, Hesse and North Rhine-Westphalia.
The findings showed that nearly half of the respondents said they suffered some sort of injury. Nearly 300 said they received death threats against themselves or their families. Others were sexually assaulted, insulted, discriminated against or subjected to psychological pressure.
Perhaps the most surprising findings- was that nearly a third of the respondents said that most of the discrimination and violence came mostly from refugee camp guards of Muslim descent.
"We've really never seen this in the West before," Fuentes said. "Many of these refugees experience two kind of persecution that we refer to as smash and squeeze."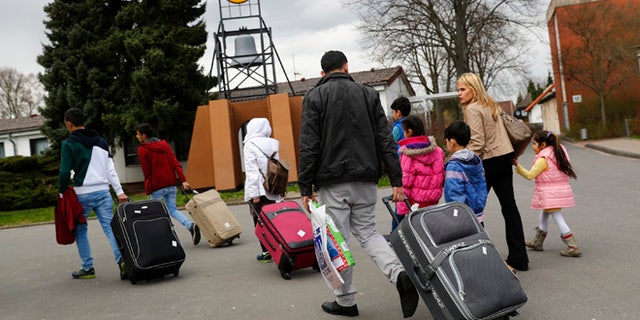 "Smash is related to the violence against them and squeezed to the cultural exclusion they are experiencing."
Fuentes said that many of these refugees are denied food rations or have them stolen. They are also pushed out of food lines by others in the camp and endure verbal attacks on a daily basis.
Despite the severity of their problems,many of the Christian and Yazidi refugees are not reporting them.
The survey found that many feel that they will endure more trouble if they report the incidents to officials. Only 17 percent of respondents complained to local police officials. The language barrier was a factor, as well, and no action was taken on past incidents, making it less likely for new victims to come forward.
Open Doors said the survey is the most comprehensive of its kind and it brings awareness to a growing issue.
"We hope this puts pressure on the German government to address what is going on within their borders," Fuentes said. "We want to ensure that that they are protected. This is actually happening. They need your help."