Supporters rally to help Afghan civil rights advocate attend college in U.S.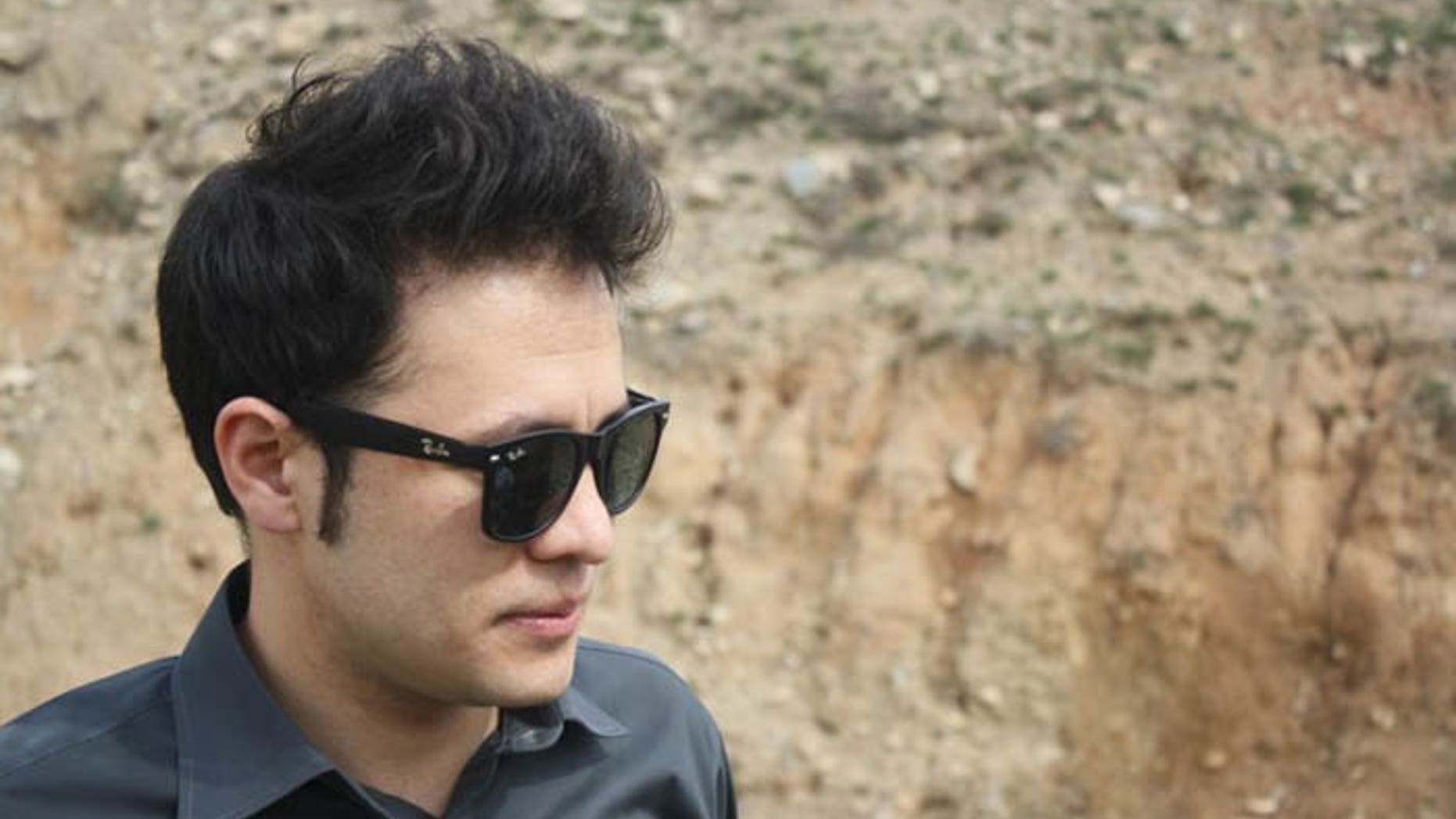 An Afghan man who worked his way through school using paper scraps for notebooks and studying by the flickering light of a gas lantern, only to defer college in order to fight for women's rights in the war-torn country, is on the cusp of fulfilling his dream of going to college in America.
Ali Shahidy learned last month he is a recipient of two scholarships totaling $29,455 from Norwich University in Northfield, Vt.  Though the scholarships cover many of his expenses, supporters drawn to his inspiring story are raising funds to help him meet the $8,500 difference. They have set up a website and already collected nearly a quarter of their goal from strangers compelled by his story. In particular, Shahidy's sacrifices to help his four sisters pursue their own educations and avoid the abuse and servitude women often face in Afghanistan have won him widespread admiration.
"What makes Ali's dream compelling is that he is committed to the service of others," campaign booster Kara Lozier told FoxNews.com.  "He has a 10-plus year track record proving that he puts others' needs ahead of his own. His goals are all about helping others."
[pullquote]
"I joined the campaign to support Ali's education because I believe he truly deserves this educational opportunity by virtue of his achievements as a student and his character as a humble human being who is an ardent and outspoken supporter of women's rights in Afghanistan," said another supporter, Ahmad Shuja.
Shahidy was born in 1988 in Iran, where his family had fled to escape the Soviet Union occupation of their homeland. They returned to Afghanistan in 2002, but with his father suffering chronic health problems, Shahidy, the fourth of eight children, was forced to become the breadwinner for his family.
"Our family economy suffered from many factors, like lack of employment in the country, my father's illiteracy, ethnic discrimination, insecurity, et cetera," Shahidy told FoxNews.com from his home in Kabul. "As a result, my four sisters and I started home-based carpet weaving in order to support the family."
While his family struggled to get by, Shahidy found a way to excel at school. He fashioned notebooks out of posters and flyers from political campaigns. When electricity to their home was shut down every night at 10 p.m., he literally burned the midnight oil – doing homework by the light of a lamp. When he became the first member of his family to graduate high school, he was near the top of his class.
But his dream of going to college in the U.S. would have to wait. His family needed him.
"I deferred my education because I couldn't just go to college and witness my sisters weave carpet at home," Shahidy told FoxNews.com.  "I sent them back to school and sought jobs in order to support the entire family.  Sacrificing my own dreams for the sake of my family never felt depressing. I have always felt honored and proud when I was able to financially support my family."
Shahidy initially found work as an English translator and interpreter with the International Security Assistance Force. He now works two jobs, one as a business development analyst, and another as a social media analyst. The jobs have given him the means to support his family and send his sisters back to school.
Through all of his struggles, Shahidy was acutely aware that women and girls face even tougher challenges in Afghanistan. His powerful bonds with his mother and sisters drove him to speak out for gender equality in a nation where forced marriages are common and girls are sometimes barred from seeking education. He has promoted awareness for his cause around Afghanistan through conducting seminars, writing articles and participating in fundraising events.  He also started a Facebook page called Daughters of Afghanistan, which celebrates the accomplishments of Afghan women who have overcome the country's inequalities.
"My younger sister, Soraya, was forced to abandon school and marry against her will," said Shahidy, who aspires to become a university professor and social psychologist, and to help solve Afghanistan's social problems.  "She became another victim of domestic violence in her wretched and abusive marriage. Living in Iran, her life was a silent prison of suffering and pain. Her husband beat her during her pregnancy, threatened their infant son with a knife and tortured her on a regular basis."
His advocacy for women is rare and appreciated, said Shuja.
"He is the only Afghan man I know who has spoken so forcefully, so publicly and so earnestly in support of women's rights," Shuja said. 
Shadidy's outspokenness has earned him threats and derision, as well as praise. Colleagues once chastised him for defending a woman's right to choose her own appearance. Others have mocked him and accused him of promoting  a non-Islamic ideology.
"Gender equality in Afghanistan, enjoying equal rights and opportunities by all men and women in Afghanistan and around the world is a dream for me," he said. "And I will never stop working toward achieving my dream even if I face threats."
Now, with each contribution to the fundraising drive set up on his behalf, Shahidy takes a step closer to the dream he was forced to abandon five years ago.
"It is really a wonderful story," Daphne Larkin of Norwich University told FoxNews.com. "We are honored that he chose Norwich."