Sudanese president accuses Egypt of supporting opponents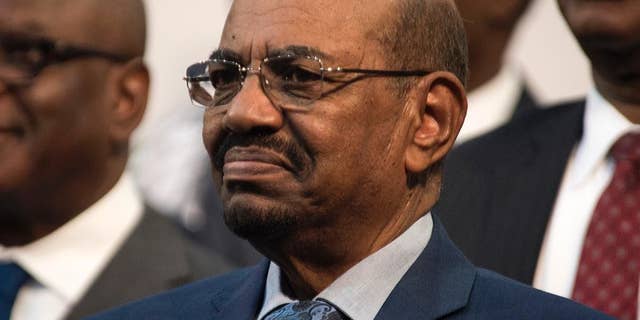 CAIRO – Sudanese President Omar al-Bashir is accusing Egyptian intelligence of supporting Sudan's opposition forces, and vowing to take a border dispute between the two neighbors to the United Nations Security Council if negotiations fail.
The remarks came as part of an extensive interview Sunday with the Saudi-owned Al-Arabiya TV network.
Al-Bashir — who came to power in 1989 coup — also accused Iran of trying to spread Shiite Islam in Sudan.
Sudan severed diplomatic ties with Iran in January last year, after Saudis — al-Bashir's main benefactors — engaged in a public feud with Tehran. The dispute was triggered when angry crowds attacked Saudi diplomatic missions to protest the kingdom's execution of a prominent Shiite cleric.