Stolen Nazi concentration camp gate believed found in Norway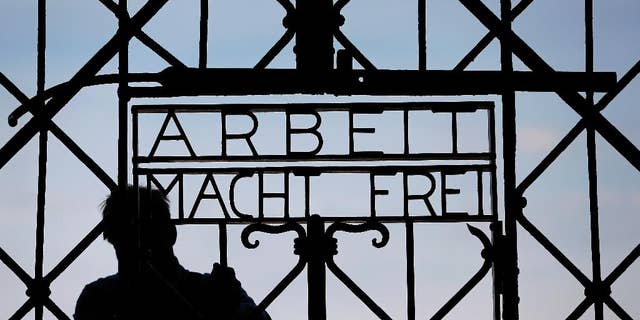 NEWYou can now listen to Fox News articles!
BERLIN – German police say the wrought iron gate to the Nazis' Dachau concentration camp that was stolen two years ago appears to have been found in western Norway.
Bavarian police said Friday the gate, bearing the slogan "Arbeit macht frei," or "Work sets you free," was located in the Bergen area after authorities received an anonymous tip.
They're trying to determine if it's authentic, but say there's a "high probability it is the iron gate stolen in Dachau."
Dachau, near Munich, was established by the Nazis in 1933. The missing gate, measuring 190 by 95 centimeters (75 by 37 inches), originally was set into a larger gate at the camp's entrance.
More than 200,000 people from across Europe were held at Dachau, while over 40,000 prisoners died there.