Staten Island artist Scott LoBaido commemorates police officers killed in Dallas shooting with mural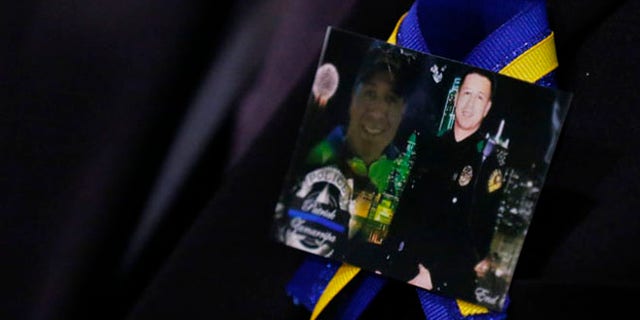 NEWYou can now listen to Fox News articles!
A mural unveiled Sunday in south Dallas honors the five officers killed in an ambush last month.
Artist Scott LoBaido created the mural called "The Thin Blue Line" that's painted on a wall along a street near Fair Park. On top of the mural are five blue chairs that represent the five slain officers.
Five blue balloons were released to honor the officers at a ceremony on Sunday dedicating the mural.
The mural is located at 739 3rd Avenue near Interstate 30.
For more stories visit fox7austin.com