State Senate hopeful in W. Va recovering from brutal beating he says was politically motivated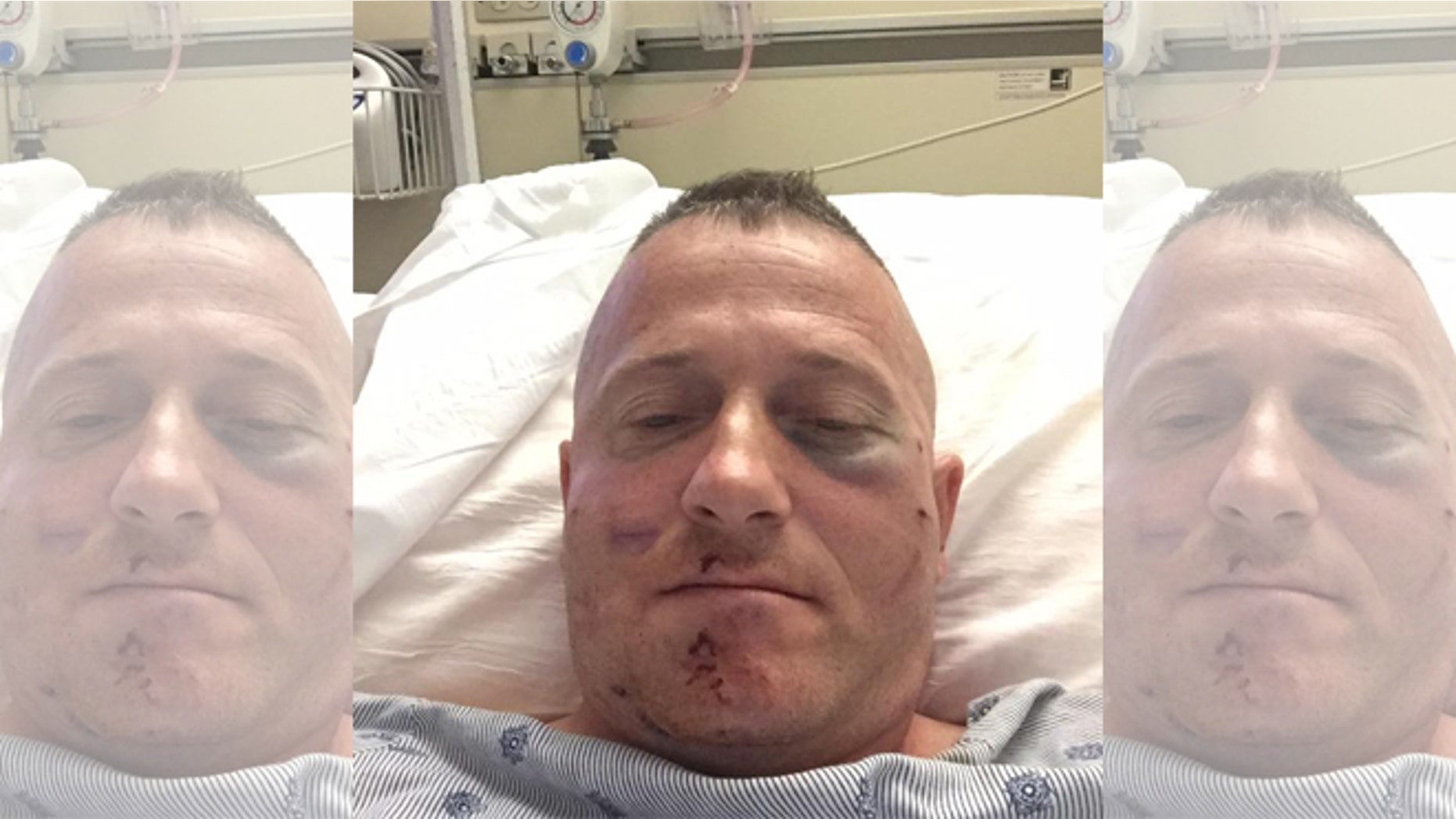 As voters lined up across West Virginia on Tuesday, one of the 18 state senators up for election was lying in a hospital bed with multiple fractures to his head and face.
Two days before the primary, during a Sunday cookout, Democratic candidate Richard Ojeda was brutally assaulted in what he said was a politically-motivated attack.
"That's what happens when you stand up against the machine that's been controlling West Virginia for so many years," said Ojeda, 46, who is running to represent Logan County. "This goes all the way to the top," he told Fox News Latino.
The suspect, 41-year-old Jonathan Porter, turned himself in to state troopers soon after the incident and was booked on felony charges, including malicious assault and destruction of property.
Ojeda, a 25-year veteran who served in Iraq and Afghanistan, told FNL that the last thing he remembers is Porter asking him for a bumper sticker for his pickup. He gave it to him, he said, and then the man asked for another one for the front.
Ojeda said he kneeled down to put it on the bumper for him and the next thing he knows he is waking up in a pool of blood.
"He kicked me with steel-toed boots in the back of my head, and according to witnesses he went to his car and got something from the glove box and hit me again in the head," said Ojeda, who said he knows the alleged perpetrator since childhood.
"Witnesses said he had brass knuckles and a pipe, but of course when he turned himself in he had no weapons," he said.
Ojeda said that if people at the barbecue had not stood in front of Porter's car he would have run him over.
Populated by some 34,000 people, Logan County is known for its coal, natural gas, timber, livestock, fruit and tobacco farms. It is also known as the birthplace of world champ boxer Jack Dempsey.
This is Ojeda's second run for state Senate, which he said aims at changing the county's old ways.
"These lazy, fat leaders will go to no end to protect their power," Ojeda told FNL.
In many local West Virginia circles, however, Ojeda is considered a daring whistle-blower.
Just hours before the attack, Ojeda posted online a document he uncovered through the Freedom of Information Act allegedly showing that his opponent, State Senator Arthur Kirkendoll, was a paid consultant for the county.
"I've been exposing documentation [showing] that the person I'm running against is getting a consulting fee," Ojeda said. "His uncle was just convicted in theft of a coal operation for millions and got a slap on the wrist. But he had friends in high places," he noted.
"I hope the people in Southern West Virginia can see what happened to me and realize that's it's gonna' take something big to change things down here."