State Dept. struggling to fix computer glitch that's left over 700,000 travelers in limbo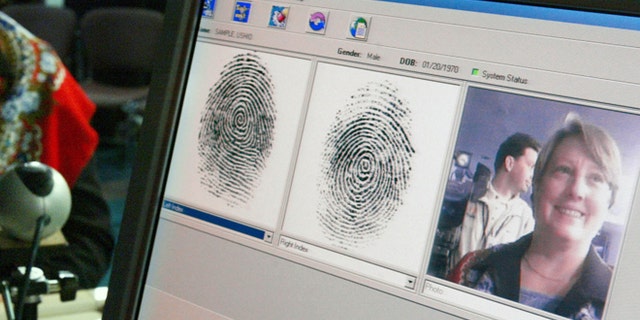 NEWYou can now listen to Fox News articles!
A computer hardware failure has left more than 700,000 people hoping to get visas to visit the United States in limbo as experts from both the private and public sector work to resolve the problem that has plagued the State Department for two weeks.
With an average of 50,000 visa applications arriving every day, they have been piling up quickly at the State Department. The problem is a hardware issue linked to biometric data that has left the government unable to process and transmit fingerprints and photographs for security checks.
"We are working around the clock to fix it," John Kirby, a department spokesman, told the New York Times on Monday. "More than 100 computer experts from both the private and public sectors across the United States are working on this."
Kirby added that the system is not expected to be running again until next week. Since the system crashed, the State Department has only been able to issue 1,500 visas deemed priority cases for medical or humanitarian reasons. It also released 1,250 visas to temporary farmworkers from Mexico whose biometric data was already stored in the system.
Ashley Garrigus, a spokeswoman for the Bureau of Consular Affairs, told the Times via email that there had been a backup system in place, but that it had also failed. "While switching to the backup system, we discovered that the data was damaged and unusable," she wrote.
Officials say that they do not suspect a criminal attack nor is the problem related to a software issue that caused shutdowns last year. Many embassies and consulates last week were forced to reschedule visa appointments.
"The Bureau of Consular Affairs is in the process of resolving technical problems with our visa systems. Though some progress has been made, biometric data processing has not been fully restored," a State Department notice said. "We deeply regret the inconvenience to travelers and recognize the hardship to those waiting for visas, and in some cases, their family members or employers in the United States."
While State Department officials have attempted to assure travelers that they will receive their visas before they are a scheduled to leave, some frequent travelers already have been affected by the system failure.
Par Neiburger, artistic director of the World Music Institute, said that Nigerian musician King Sunny Adé was forced to cancel his United States tour because of the hardware issue.
"It's very hard to believe and very hard to explain to patrons, because they have the same reaction I have," Neiburger told the Times. "Why on earth can't they fix this?"