Spanish parents charged in killing of China-adopted girl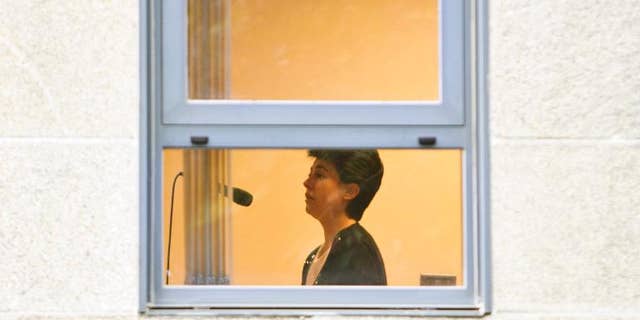 Madrid (AFP) – A Spanish judge on Friday jailed a 44-year-old mother and her ex-husband on charges of killing their Chinese-born, 12-year-old adopted daughter, whose mysterious death has gripped the country.
Rosario Porto, a lawyer, and her former husband, 49-year-old journalist Alfonso Basterra, were charged with "homicide, possible murder" while awaiting the results of toxicological tests on her daughter's body, said a court in the northwestern Spanish city of Santiago de Compostela.
The investigating judge leading the case ordered that the two be imprisoned without bail after questioning them separately for several hours, the High Court of the Galicia region said in a written statement.
Porto, a Spanish citizen who acted as French honorary consul in the northwestern region of Galicia from 1996-2006, and her ex-husband both denied having killed their adopted daughter during their appearance in court.
The body of the girl, Asunta Yong Fang Basterra Porto, was discovered in the early hours of September 22 in woodlands near Santiago de Compostela, just hours after her parents had reported her missing.
Porto, who wore a black sweater, could be seen through a window of the courthouse gesticulating as she answered the judge's questions during her three-and-a-half-hour hearing.
Her ex-husband was questioned for about two hours.
After the hearings lawyers for both parents said they had refused to defend the girl's adoptive parents.
Newspapers and television talk shows have devoted intense coverage to each turn of the case against the parents, who reportedly adopted their daughter in China when she was a baby.
On Thursday, the pair were shown on national television being led in handcuffs to their respective homes in the centre of Santiago de Compostela for police searches.
Small crowds of onlookers gathered, some hurling insults at the father and the mother.