Spanish Man Believed To Have Been Strangled By A Recycling Bin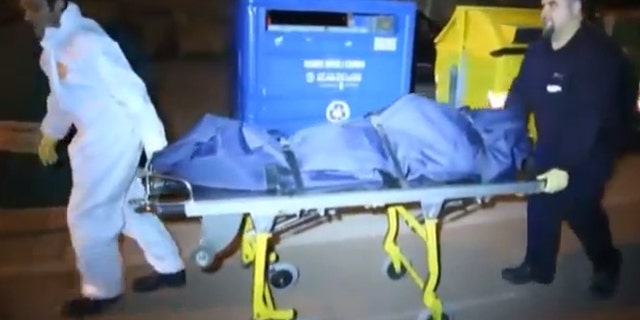 A recycling bin in Spain is free from custody only days after allegedly strangling to death a man who purportedly tried to retrieve an item he had mistakenly put in the receptacle.
Authorities on the Spanish island of Mallorca found 68-year old Gabriel Campomar Bennàssar trapped with his head stuck inside a recycling bin, which is believed to have strangled him as he attempted to retrieve an item he'd mistakenly dropped inside.
Tuesday night, police in the small town of Genoa, near the capital Palma de Mallorca, were shocked to discover Bennàssar standing alongside the tall bin, the opening of which is nearly five feet off the ground, with his head and hands firmly lodged inside. They removed his body from the bin, but it is believed that Bennàssar had been dead for at least an hour before the law enforcement officers found him.
An initial investigation suggests that the man was shopping and decided to throw away some old newspapers when he accidentally dropped something else inside the blue recycling bin. When he attempted to retrieve the item he became lodged along the lip of the bin when the lid flapped shut on his head and choked him.
Initial reports suggest that the cause of death was strangulation, but an autopsy was being carried out Wednesday.
Follow us on twitter.com/foxnewslatino
Like us at facebook.com/foxnewslatino