Security Collaboration With Spain Prevented Al-Qaeda Drone Attack, U.S. Says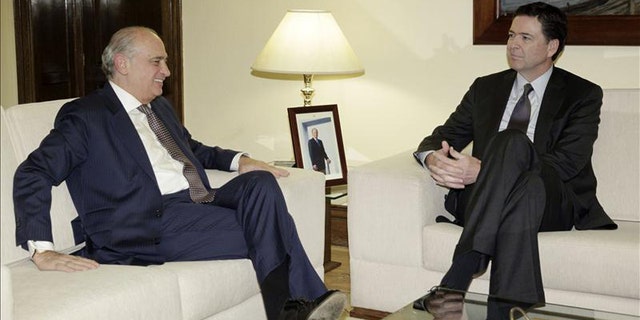 Madrid, Spain (EFE) – The United States embassy in Madrid said Tuesday that coordination on security matters with Spanish officials has prevented numerous possible terrorist attacks, including an al-Qaeda plan to use drones to deliver explosives to cities in Europe.
In a communiqué, the U.S. Embassy in Madrid made a summary of the main points that FBI Director James Comey discussed with Spanish police and judicial leadership during his recent visit.
Cooperation in security matters between the two countries has been "essential" for blocking a number of attacks over the past 10 years in the U.S., Spain, the Middle East, Africa and Asia, the embassy said.
Specifically, the text mentions that an exchange of information averted an al-Qaeda plan to use drones to deliver explosives in Spain and Europe.
With regard to other transnational threats, the FBI stressed the "excellent" relations with Spanish authorities in the war on drugs that secured, among other achievements, the arrest of four kingpins of Mexico's Sinaloa cartel.
Comey met Monday with Spain's Interior Minister, Jorge Fernández Díaz to exchange information about terrorism, organized crime and cybercrimes, and also spoke with National Police chief Ignacio Cosido.
On Tuesday he had a working session with Attorney General Eduardo Torres-Dulce to trade information about transnational crime.
His trip to Spain concluded Wednesday morning with separate meetings with intelligence chief Félix Sanz Roldán and Justice Minister Alberto Ruiz-Gallardón.
Follow us on twitter.com/foxnewslatino
Like us at facebook.com/foxnewslatino