Spanish Cop Gets Jail Time For Blowing Off Crook's Testicles With Stun Grenade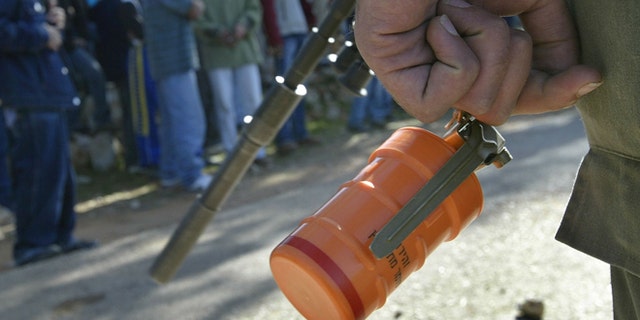 A Spanish police officer's ballsy move has landed him a year behind bars and a $231,000 fine after he blew off a suspect's testicles with a stun grenade.
Spain's Supreme Court handed down a sentence earlier this week for a unnamed Barcelona policeman after he threw a stun grenade on the lap of an extortionist who refused to leave an automobile.
The police officer had been tasked with investigating a pair of extortionists with a history of violence when the incident occurred. Because the two men were known martial arts experts and the owners of dangerous dogs, the officer's supervisor permitted him to carry a stun grenade in case of emergency.
The common military device is generally used at close distances to cause temporary lose of hearing and put perps off balance. The guidelines for these devices don't mention anything about exploding private parts.
When one of the extortionists refused to leave the car, the cop threw the grenade inside the car. The resulting blast literally blew the unnamed 25-year old crook's left testicle to smithereens and severely damaged his right one – leaving him infertile.
The Spanish court ruled that the 2008 incident was an act of gross negligence and, besides the fine and sentence, it suspended the officer from his post.
The Spanish sentencing comes a month after it was reported that Swedish police used stun grenades to subdue a mother who refused to hand over her five-month-old son. The 30-year old woman was allegedly armed with a knife when police entered her apartment in southern Sweden to aid social services with taking the child into care.
Follow us on twitter.com/foxnewslatino
Like us at facebook.com/foxnewslatino