Spain: Police raid homes, offices of family of long-time Catalan leader in corruption probe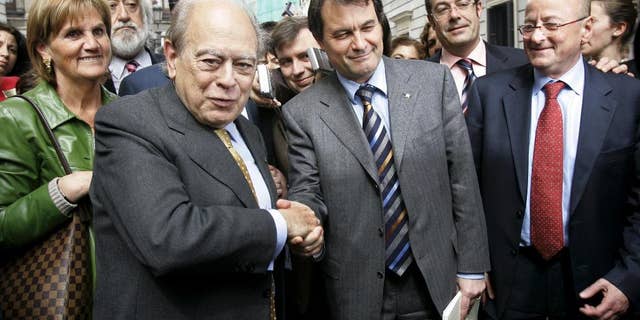 MADRID – Spanish police have raided more than a dozen houses and offices of the family of Jordi Pujol, former longtime leader of Spain's Catalonia region, in a money-laundering and tax fraud probe.
A National Police spokeswoman said that some 200 agents took part in the searches early Tuesday in the northeastern Catalan capital of Barcelona and in Madrid.
She spoke on condition of anonymity in keeping with police regulations.
The probe centers on the origin of a family fortune that was hidden abroad for several decades as well as the business dealings of three of his sons.
Pujol, 85, founded Catalonia's Convergence party that governs the economically powerful region. He was the region's president from 1980 to 2003 and is considered the father of the Catalan nationalist movement.