South Korean animal rights group director accused of secretly euthanizing hundreds of dogs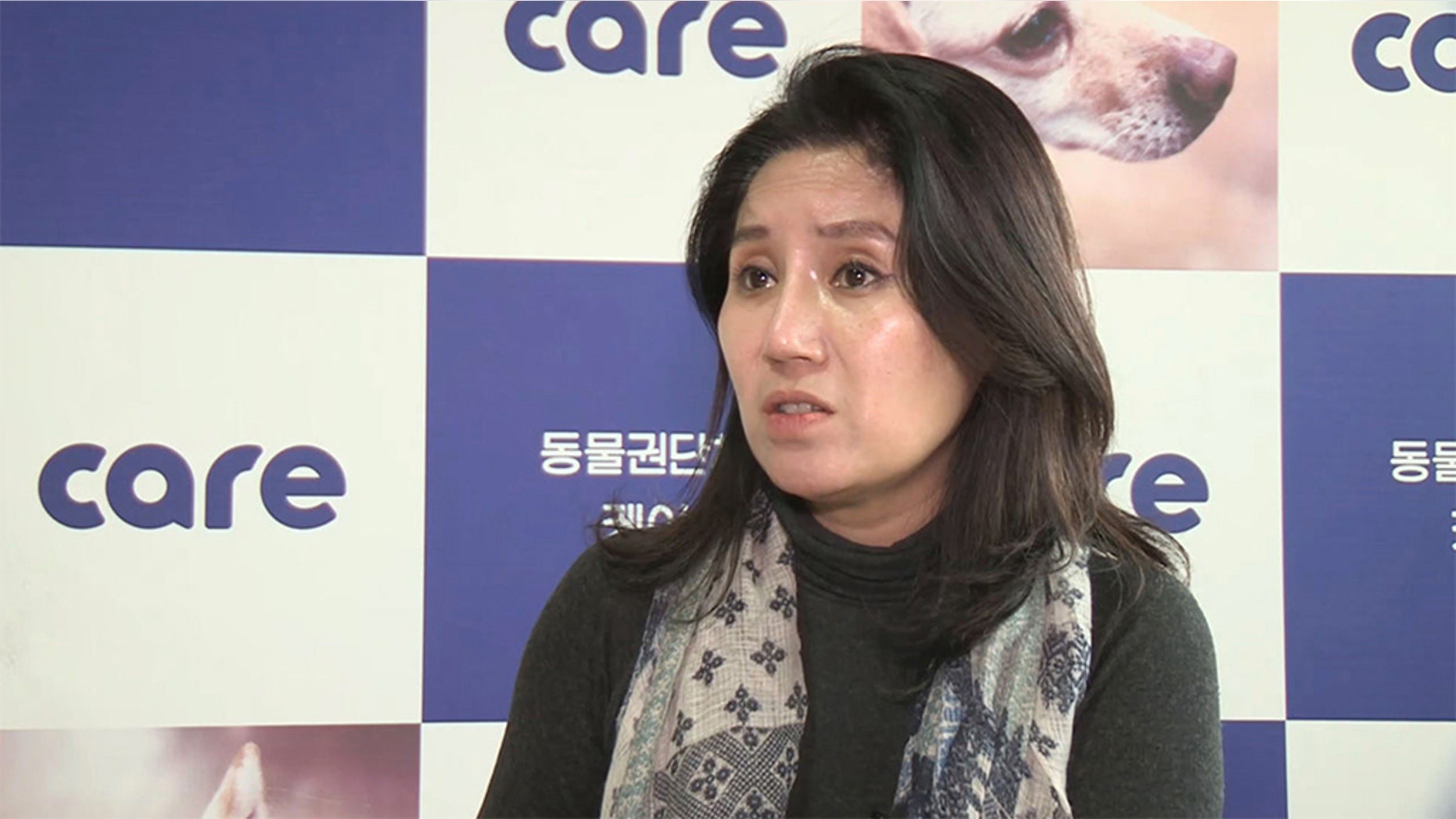 The director of one of South Korea's most prominent animal rights groups is being asked to step down by employees of one of the country's largest shelters, after being accused of secretly euthanizing hundreds of dogs despite operating on a "no kill" policy.
Park So-yeon, who heads the Coexistence of Animal Rights on Earth (CARE) group, admitted in a Facebook post that their shelter has euthanized some dogs, but only as a last resort if they were sick or overly aggressive.
But Lim Hee-jin, a senior manager at CARE, told South Korean investigative website Newstapa that Park was instrumental in the needless euthanization of more than 230 dogs over the last three years.
Animal rescue, specifically dog rescue, is a contentious issue in South Korea. As more South Koreans are beginning to own dogs as pets, many shelters like CARE proclaim they provide a home for dogs that were once destined for the meat trade. That reputation, however, reportedly proved to be too much of a strain on the resources at CARE, and many dogs were euthanized as a result.
CARE rose to notoriety in 2017, when South Korean President Moon Jae-in, a known animal rights enthusiast, adopted the country's "first dog," Tory, from the shelter. Since then, the shelter's "100% no kill" policy has inspired as many as 23,000 members to join their cause, leading to two billion won (about $1.8 million) in donations annually, the Telegraph reports.
However, Lim claims that the standard of keeping every dog at the shelter alive led to mass overcrowding. Eventually, the standard for euthanizing dogs fell from just putting down animals who were sick or aggressive, to reasons much more vague and general, such as being too big to be comfortable in the space.
Once the dogs were put down, they were reportedly listed as being adopted.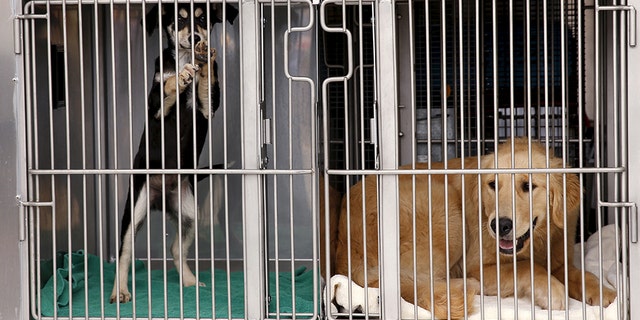 In one highly publicized event, CARE rescued 44 dogs from a farm that they believed were suffering. They then reportedly raised 14 million won, about $12,500 US dollars, for their rescue effort. However, an insider at CARE told Newstapa only six of those dogs were adopted, and nearly half had been euthanized.
NORTH KOREA'S 'PEACE GIFT' PUPPIES TO SOUTH KOREA PICTURED FOR THE FIRST TIME
Lim provided further evidence that Park So-yeon was the driving force behind euthanizations at CARE through a recorded phone conversation between the two. According to CNN, a voice which is believed to be Park, but can't be independently verified, suggests buying new dogs to cover up the deaths of six dogs which had been rescued from a dog-fighting ring in 2016.
When media members asked for an update on the rescued dogs, Park was faced with the dilemma. In the recording, a woman's voice believed to be hers reportedly says, "We need to say they were ill or just expired. If we say that some perished, it won't be an issue. How will we fit the number? If we bring many of them from one place at once, it will be suspicious. If we gather a few here and there, it won't be known. Their snout can be dyed a bit darker."
Lim claims she was one of the few people who knew the extend to which the euthanization went.
"Only a few executives were aware," she said, according to CNN. "I asked her to just come clean: Say that we were holding them but had to put them down. We can honestly tell people that. She said no, because we had euthanized too many."
CLICK HERE TO GET THE FOX NEWS APP
Now that the story has breached the public, Park wrote on the CARE Facebook page that some animals were euthanized "for unavoidable reasons after a general discussion between staff." However, CARE's public relations manager Kim Tae-hwan told CNN that the staff completely disagrees.
"The revelations show the number of animals killed was not small at all," he said. "There were many arbitrary orders to euthanize animals."
Many CARE employees feel duped after learning what was going on at the higher level of their beloved organization, and are demanding that Park resign from her position. During a televised press conference, longtime CARE employee Lee Mi-hee said that she felt Park set forth exhibited misleading and unfair behavior, including "coercive orders, indiscriminate rescues, and leaving unplanned messes for the employees to resolve."
SOUTH KOREAN COURT OUTLAWS KILLING DOGS FOR THEIR MEAT 
"I'm very ashamed and terribly sorry for the animals that died for no reason," she said. "The fact that this is the result of blindly following her shames me greatly and I'm disappointed in myself."
Fox News has reached out to Park for a comment on the matter, but has not received one at the time of publication.