South Korea scraps research whaling plans after outcry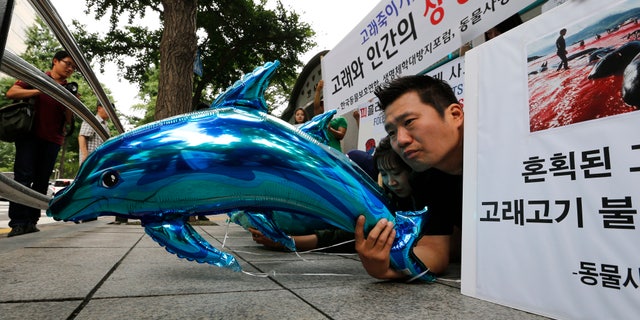 SEOUL, South Korea – A South Korean official says the government has decided to scrap a much-criticized plan to hunt whales for scientific research.
The presidential Blue House official said the president and prime minister made the decision at a meeting Tuesday. The official declined to be identified because it had not yet been announced formally.
South Korea's announcement earlier this month that it would allow research whaling drew protests from non-whaling nations and environmentalists. The critics suspected the plan was a cover for commercial whaling.
The prime minister's office acknowledged it has been mindful of the criticism.
South Korea had a long tradition of whaling before an international moratorium on commercial whaling was introduced in 1986. Whaling for scientific research is one exception to the ban.