South Korea: North Korea lacks missile technology
The South Koreans raised doubt that North Korea may soon be capable of launching a nuclear missile at the U.S. Sunday after South Korea's vice defense minister said that the North does not appear to have the technology.
Vice Defense Minister Suh Choo-suk said on a Korea Broadcasting System show that North Korea has yet to master missile re-entry technology and doing so will take close to one or two more years of work, Reuters reported.
"Both the United States and South Korea do not believe North Korea has yet completely gained re-entry technology in material engineering terms," he said.
"We don't feel they've reached that point yet but it's true they are approaching it. We can't pinpoint the exact timing, but it will take at least one to two more years," Suh added.
President Trump last week said North Korea would be met with "fire and fury" if leader Kim Jung Un followed through on a threat to execute a missile strike on nearby Guam, a U.S. territory with an American military base.
Despite this, officials say provocations by the North are likely to continue.
U.S. Central Intelligence Agency Director Mike Pompeo agree that Kim Jong Un will continue to test his weapons.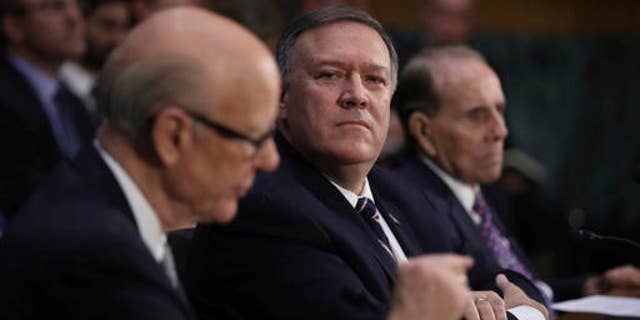 "I am quite confident that he will continue to try to develop his missile program, so it wouldn't surprise me if there was another missile test," Pompeo told "Fox News Sunday."
Pompeo also made clear that there is no intelligence that would show that a nuclear war is "imminent."