South African man, 22, in court for axe murder of his family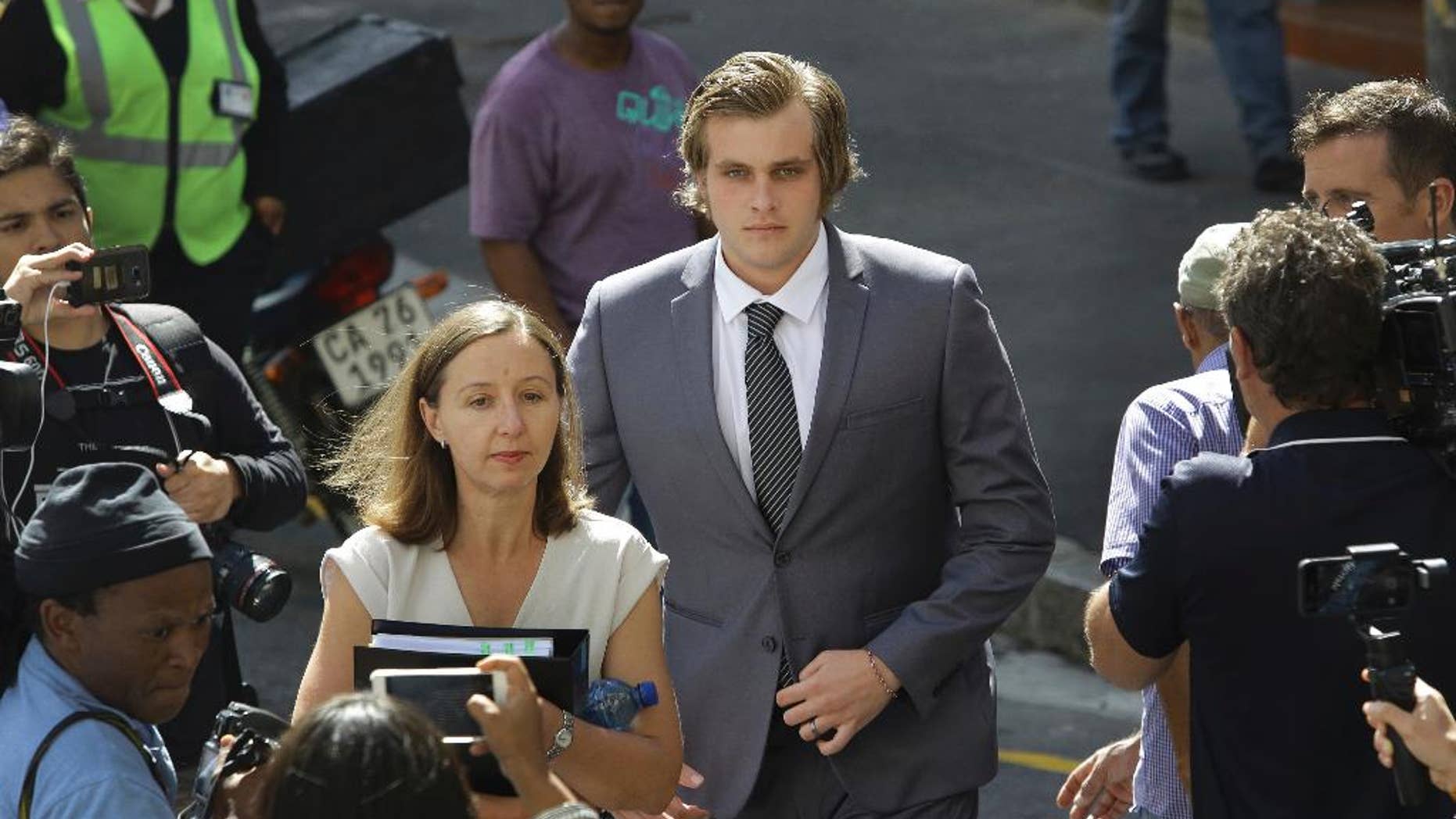 JOHANNESBURG – A 22-year-old South African man appeared in court Monday on charges of murdering three members of his family with an axe in their home outside Cape Town in January 2015.
Henri Van Breda, who handed himself over to police in September last year, is accused of murdering his father Martin, 54, his mother Teresa, 55, and older brother Rudi, 22, in an axe attack in the heart of South Africa's western Cape vineyard area.
Van Breda appeared calm as he appeared in the packed court room wearing a blue suite.
The case was postponed to April 24 because the defense said it had not received DNA reports about the murder weapon from the state.
Van Breda, who is out on bail, has agreed not to contact witnesses, including his sister.