South African former police chief who was convicted of corruption dies after long illness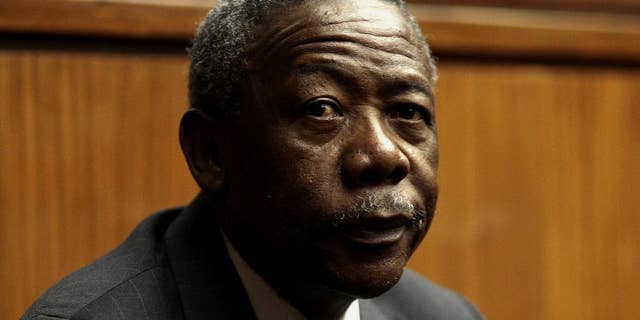 JOHANNESBURG – A former national police chief in South Africa who was convicted of corruption in 2010 and earlier served as Interpol president has died following a long illness.
Family spokesman Nthato Selebi said Jackie Selebi died Friday at a Pretoria hospital. Media reports say 64-year-old Selebi suffered diabetes and kidney failure.
In 2010, a South African court found Selebi guilty of accepting bribes from a drug smuggler. Selebi was sentenced to 15 years in prison, but was released on medical parole after eight months. Opposition leaders and civil society groups criticized his early release.
Selebi served as president of Interpol from 2004 to 2008. He was a prominent member of African National Congress, South Africa's ruling party.