Soros group pulls out of Hungary as Orban government floats 'Stop Soros' package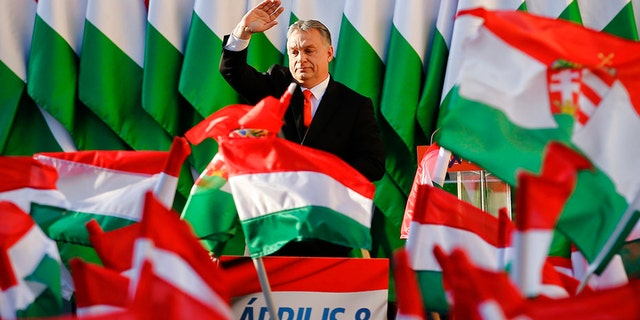 Left-wing billionaire George Soros' Open Society Foundations announced Tuesday that it is pulling out of Hungary -- a month after Prime Minister Viktor Orban's party comfortably won national elections after campaigning to crack down on Soros groups.

Citing the "repressive political and legal environment" in Hungary, the international organization said it is moving its offices from Budapest to Berlin, Germany. It pointed specifically to the "Stop Soros" package of legislation being pushed by Orban -- who has repeatedly clashed with the Budapest-born Soros and accused him of leading a "mercenary army."

"The government of Hungary has denigrated and misrepresented our work and repressed civil society for the sake of political gain, using tactics unprecedented in the history of the European Union," Patrick Gaspard, president of the Open Society Foundations and a former Obama White House political affairs director, said in a statement.
"The so-called Stop Soros package of laws is only the latest in a series of such attempts. It has become impossible to protect the security of our operations and our staff in Hungary from arbitrary government interference."

Orban said this week that the "Stop Soros" package, which he had proposed before the election, would be submitted to Parliament as soon as the new Hungarian government was formed.

"We shall deliver on what we promised", he said in response to a question in Warsaw, Poland.

According to Reuters, the package would include mandatory registration of non-government organizations that the government says "support[s] illegal immigration." The package would reportedly include a 25 percent tax on foreign donations that NGOs collect, and such groups may also be hit by restraining orders to stop them going near Hungarian borders.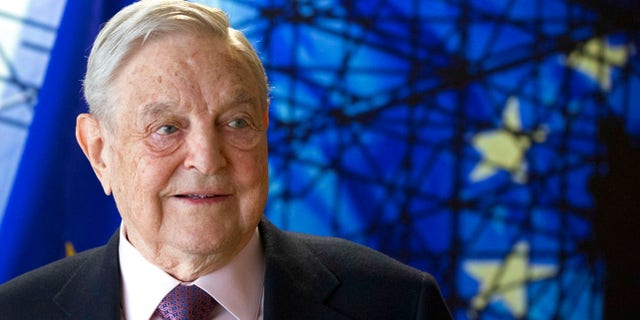 Orban's Fidesz Party won a supermajority in Parliament after it focused its re-election campaign in particular on the topic of mass migration, handing Orban a fourth term in office.

Hungary was on the frontlines of the initial European migration crisis in 2015, and Orban has been one of Europe's loudest opponents of mass migration since. He sparked outrage from the European Union and human rights group when his government implemented strict border controls and built a fence at its border.

"We leave it to the voters but this is a very clear question that should be decided, whether they would like to have a Hungarian Hungary or a Hungary occupied by migrants," Foreign Minister Péter Szijjártó told Fox News ahead of the election.

Orban has accused the Hungarian-American Soros of supporting anti-Orban forces and promoting an open-borders ideology.
"Let's not fool ourselves," Orban said in March, according to Bloomberg. "The real foes we need to fight aren't anemic little opposition parties, but an international network organized into an empire."
Soros has used his financial muscle for years to push left-wing causes across the globe. In Davos, Switzerland in January, Soros said his Open Society Foundations is funding more institutions in the U.S. to ensure a Democratic victory in November.
It was revealed in February that he had pumped hundreds of thousands of dollars into a UK group that looked to thwart the implementation of the 2016 decision to leave the European Union.

After the election last month, Orban accused Soros' group of mobilizing "inordinate amounts of money" and said he was confident that the group would not accept the election result.

"Over the past two years, the Hungarian government has spent more than 100 million euros in public funds on a campaign to spread lies about the Foundations and their partners," the statement from Open Society Foundations said.
"The government's hate campaign has included propaganda posters and billboards, invoking anti-Semitic imagery from World War II, and a supposed "national consultation" attacking George Soros, founder and chair of the Open Society Foundations, and Hungarian human rights groups."

The group said it has funded milk for schoolchildren, provided hospital equipment and "helped the country's poorest and most vulnerable."

But last month, amid initial reports that Open Society Foundations may relocate, Orban said in a radio interview: "I am not going to shed crocodile tears, our listeners will perhaps understand why."