Some Veterans Find Relief From Post-Traumatic Stress Disorder By Shedding Their Clothes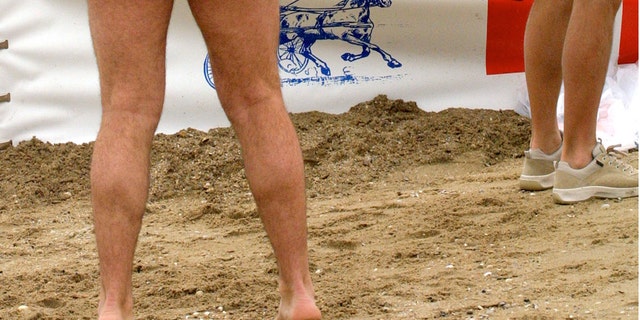 Vietnam veteran Max Sanchez has tried various ways to treat his post-traumatic stress disorder (PTSD), but nothing works as well, he says, as an au natural solution does – shedding his clothes.
Sanchez said in an interview with USA Today that going nude makes him, "forget about the whole world."
The veteran said, "Would it be helpful for everybody? No, for many reasons." He added, "Anything you find that works is what's important."
Sanchez is one of a group of veterans who live at the Fountains at Paradise Lakes residential complex, which has a clothing-optional policy, according to USA Today.
Around five million people in the United States have been diagnosed with post traumatic stress disorder, but for some a doctor's office visit just isn't enough.
Dr. Kevin Kip, of the University of South Florida's College of Nursing, told USA Today that many people suffering from PTSD are helped in dealing with stressful situations by having unconventional ways of life. If an out-of-the-box solution works, why not embrace it?
"I'm always open to new therapies," Kip said. "Anything that is stress reducing is likely to be beneficial."
For his part, Sanchez said going around in the buff beats being angry.
"Four years, six months, three days" in the Army, he said, according to USA Today. "I can't change what happened. There were things that were good there and there were things that were bad."
"When you think you have a problem and you start thinking about it, it manifests in you and you start looking for it to get worse and worse," he said. "I don't want to be violent. I don't want to be angry."
Follow us on twitter.com/foxnewslatino
Like us at facebook.com/foxnewslatino