Soccer star Cuauhtemoc Blanco jumps into Mexican politics, seeks mayorship of Cuernavaca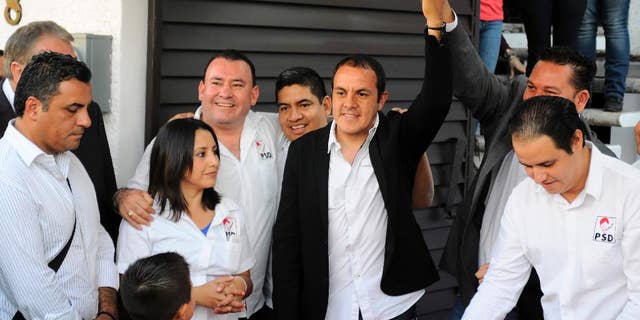 MEXICO CITY – Mexican soccer star Cuauhtemoc Blanco is jumping into politics.
The 42-year-old who still plays in Mexico's top professional league was formally nominated for mayor of Cuernavaca on Saturday by small Social Democrat Party.
Blanco made his name with the capital's most storied team, America, as well as with his performance on the national team in three World Cups. He's known to many Americans for a stint with the Chicago Fire of Major League Soccer.
His party's leader is defending Blanco against complaints over his life off-the-field of partying and lack of experience. Eduardo Bordonave says Blanco's ready "because he is a leader."