Smart cameras catch alleged crook in crowd of 60,000 at pop concert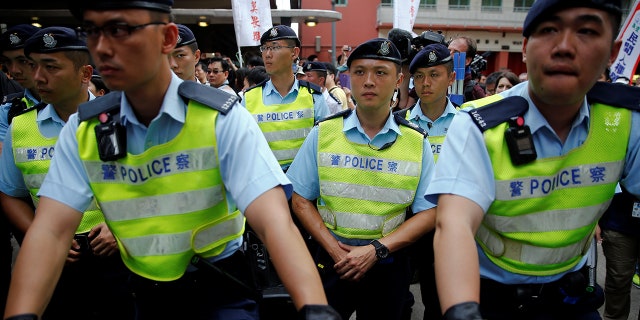 A man wanted by police was nabbed at a pop star's concert thanks to facial recognition technology -- which picked the alleged crook out of a crowd of 60,000 people.
Chinese police said the suspect – only identified as Mr. Ao – was attending a concert by pop star Jacky Cheung in Nanchang last weekend when he was spotted by CCTV cameras.
"The suspect looked completely caught by surprise when we took him away," police officer Li Jin told state news agency Xinhua. "He didn't think police would be able to catch him from a crowd of 60,000 so quickly."
Authorities said Mr. Ao was identified by cameras equipped with facial recognition technology at the venue's ticket entrance and apprehended by police after he sat down at his seat.
Li told China Daily that the CCTV system at the concert venue was connected to the police database.
Mr. Ao was wanted for "economic crimes."
The BBC reported a local news site released footage that appeared to show Mr. Ao telling police if he had known about the cameras, he wouldn't have gone to the concert."
China has an extensive CCTV network with more than 170 million cameras.
Chinese police have used facial recognition technology to capture a number of suspects in the past. In August, police in Quigdao, Shandong province, arrested 25 fugitives thanks to cameras set at a local beer festival.