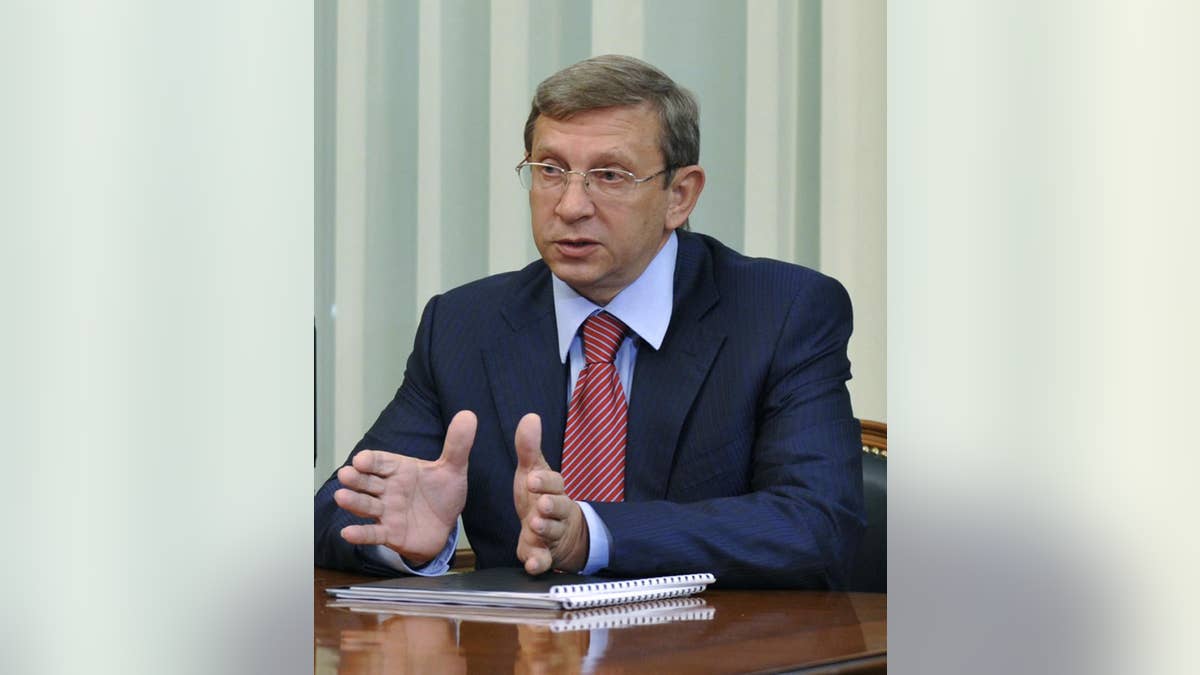 MOSCOW – The arrest of a Russian billionaire has sent shares in his holding company into a tailspin.
Vladimir Yevtushenkov, who is worth $9 billion according to the Russian Forbes magazine, was placed under house arrest late Tuesday in a money-laundering case which has drawn comparisons with a government crackdown on the Yukos oil company more than a decade ago.
Shares in Sistema, a company which Yevtushenkov controls and manages, collapsed by 28 percent in the first half hour of trading at Moscow's MICEX stock exchange on Wednesday.
Sistema controls Russia's largest mobile phone operator MTS, oil company Bashneft as well as other lucrative assets. MTS was down by 8 percent and Bashneft lower by 12 percent Wednesday morning.