Secret Service Sex Scandal: El Salvador Claim Unfounded, Napolitano Says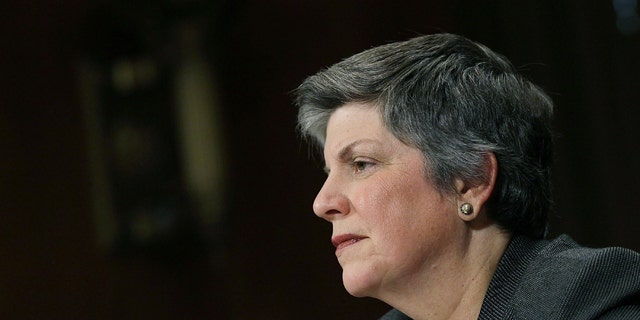 Even if it did happen in Colombia, it may not have happened in El Salvador.
The head of Homeland Security said there was no evidence to back up claims that Secret Service agents were involved in a prostitution scandal in El Salvador last year.
The allegations were made by an anonymous source on a Seattle television station, which claimed Secret Service employees received sexual favors from strippers at a club in San Salvador and took prostitutes to their hotel rooms ahead of Obama's visit there in March 2011.

The allegations emerged after the service was embroiled in a prostitution scandal involving agents' conduct in Cartagena, Colombia, last month.
Napolitano, speaking with The Associated Press on Wednesday during a trip to New Zealand and Australia, said the service has found no basis to the El Salvador claims after interviewing some of the agents who were in that country at the time.
While the interviewing likely was to continue, she said, "to date, nobody has been able to substantiate that anonymous story."
Twelve agents and 12 other U.S. military personnel were implicated in the scandal in Cartagena, which involved a night of heavy drinking ahead of a visit by President Barack Obama. Some were accused of bringing prostitutes back to their hotel rooms.
Napolitano said she retains faith in Secret Service Director Mark Sullivan and doesn't believe there's a broader problem with the agency's culture.
"I must say, I'm very surprised by what happened in Colombia," she said. "We don't want it to happen again, and we don't want it to besmirch the reputation of the men and women of the Secret Service, who do an incredible job."
She said there were no other similar incidents reported to an oversight office over the past two-and-a-half years.
On her trip, Napolitano signed agreements between the U.S. and New Zealand. She said they will ensure the two countries increase intelligence-sharing on international criminal organizations, improve the flow of passengers and cargo between the two countries, and better identifying threats to air safety.
At the signing, Napolitano said there were emerging threats to airline security.
"There are a number of ways that our adversaries have explored getting explosives aboard airplanes," she said, including "actually implanting explosives inside an individual."
She said she wasn't aware of any evidence of a specific credible threat at the moment.
Based on reporting by the Associated Press
Follow us on twitter.com/foxnewslatino
Like us at facebook.com/foxnewslatino